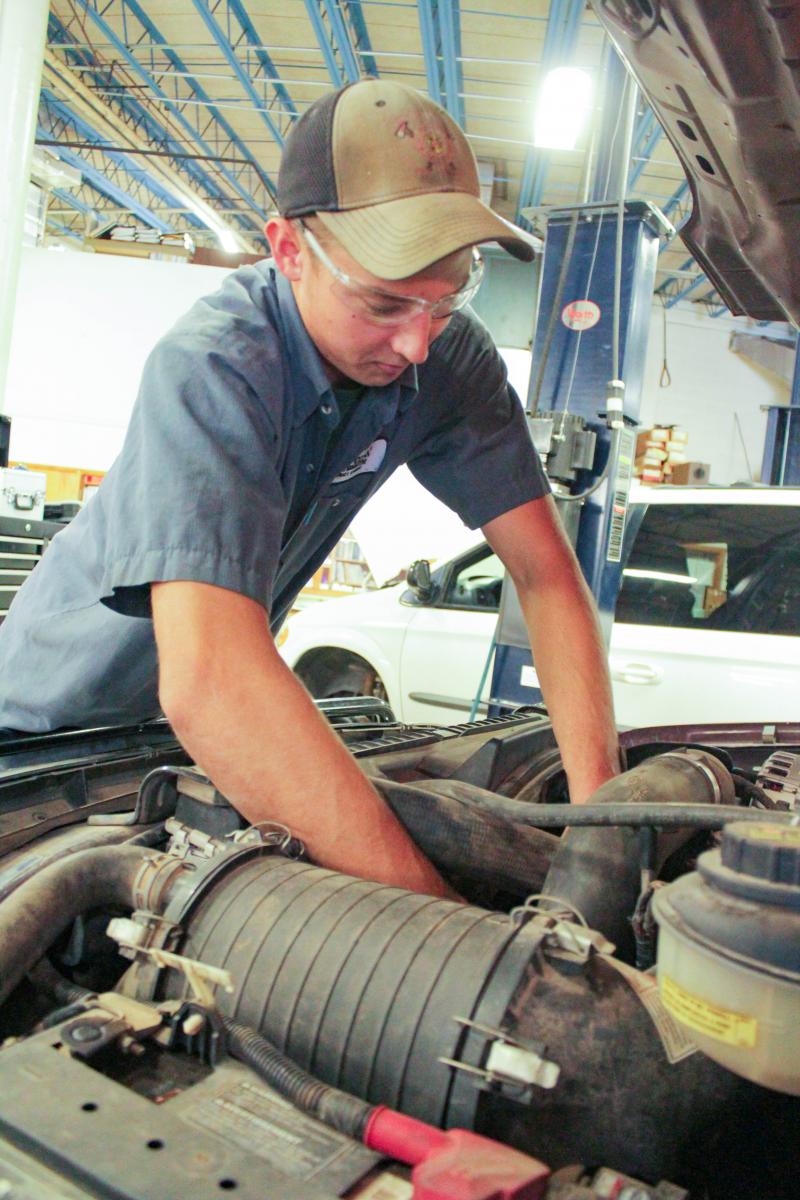 Name: Mason Welsch
Field of Study: Auto Mechanics
Degree: Associate of Applied Science, 2016
Your Hometown: Trousdale, KS
Mason started our Automotive Technology program as a senior in high school and now helps run an auto shop with his dad in Trousdale, KS.
What brought you to PCC?
I had the opportunity to start the Automotive program as a senior in high school and after I graduated high school I finished the program at PCC.
Why did you pursue this field of study?
I grew up in the shop with my dad and have always loved working on vehicles and the satisfaction of a job well done.
What do you like best about the program?
I really enjoyed the instructors, they kept the program fun and challenging at the same time, it was an awesome atmosphere.
Is there any particular class, lesson or hands-on activity you really liked in the program?
My favorite portion of the program was the on hands engine building, getting to machine all the engine parts in house and assemble ourselves was my favorite.
What do you plan to do in your career after degree or certificate completion?
My father and I have opened our own repair business and parts store.
What advice would you give to future students interested in this program?
I would say pay attention in class, you only take away what you put in to the class, if you're there to learn you will succeed.
Any shout outs to instructors, staff or a mentor at PCC?
Thanks Daryl Lucas and Greg Bacon for a great program, I greatly enjoyed my time in your classes.
Visit our website to learn more about our Automotive Technology program and locations.
Visit our College Start program page for more information on taking our courses as a high school student!
View more PCC Features.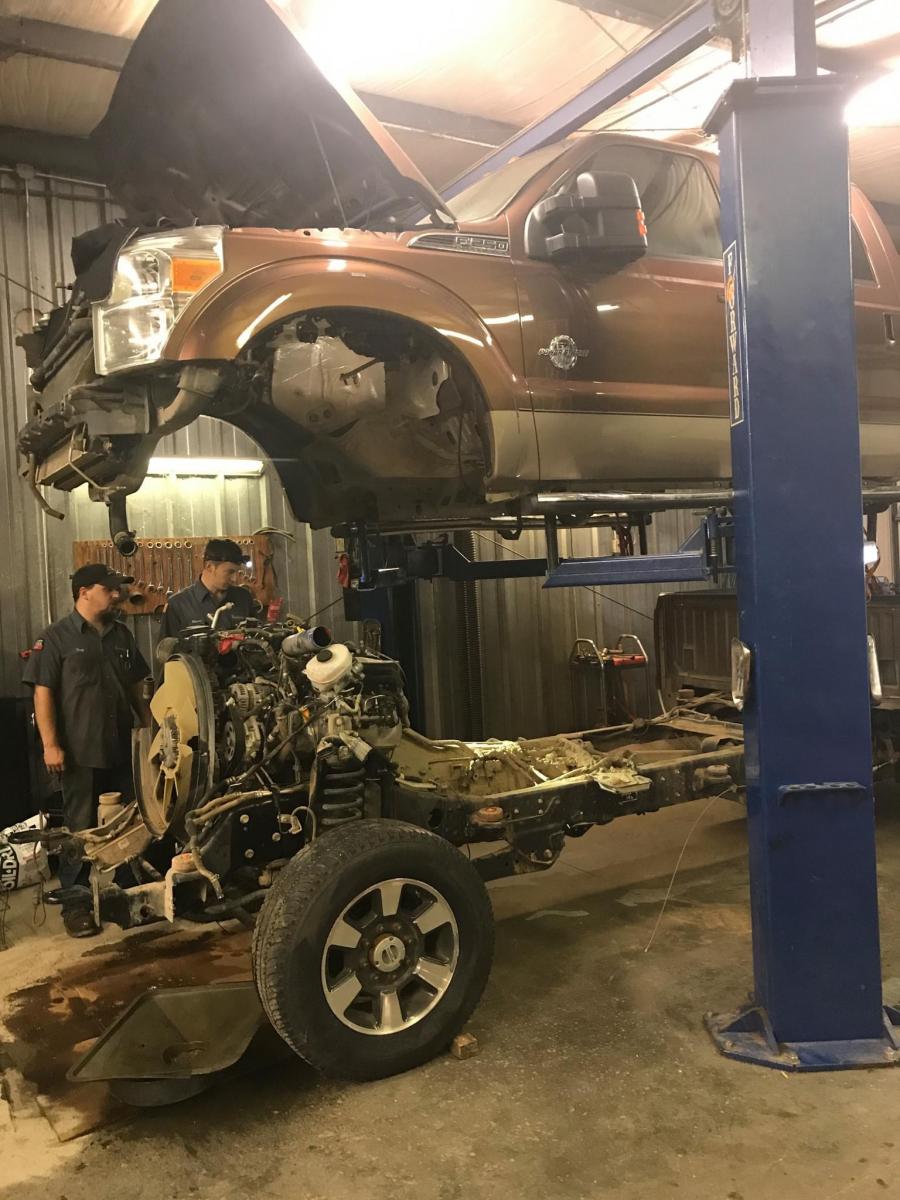 Mason (right) and employee at Trousdale Parts in Trousdale, KS 2022.