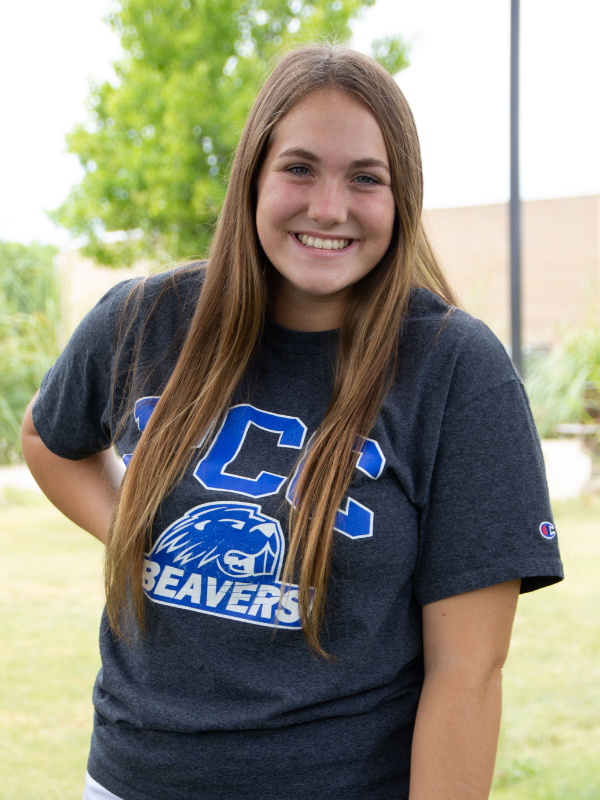 Name: Faith Bannister
Field of Study:  Psychology
Hometown: Haysville, KS
Degree: Associates in Psychology, May 2022

Faith is a Resident Assistant (RA) in the dorms, Psychology major and Beavers softball player.
What brought you to PCC?
Softball
Why did you pursue this field of study or activity?
I pursued softball here at PCC because it has always been my love since I was little, and my dream to get to play at the college level.
What do you like best about the program or activity?
What I like most about softball is the competitiveness and support from teammates.
Is there any particular class, lesson or hands-on activity you really liked at PCC?
I really loved the ceramics class at PCC. I love being able to express myself through art.
What do you plan to do in your career after degree or certificate completion?
Moving on to a four year to then complete a degree in Elementary Education.
What advice would you give to future students interested in this program at PCC?
Get out and make friends. You definitely have the most fun when you make it yourself.
Any shout outs to instructors, staff or a mentor at PCC?
Mark Freeman

Interested in learning more about Athletics and the campus community at PCC? Schedule a campus tour!

View more features.