College Health is located in the Riney Student Conference Center adjacent to the bookstore and services are available to employees and students. The Health Center provides health teaching for self-care of common health problems and provides assessment and treatment for common, acute problems. Cases that need to be referred to a clinician and/or physician will be handled promptly.
Services: Blood pressure checks, over the counter meds, referrals, care of minor cuts/wounds, etc.
Treatment of: Sinus infection, urinary tract infection, ear infection, seasonal allergies, sore throat, skin infection, etc.
Appointments with Nurse Practitioner are available as needed and free for students and $10 for employees. Any fee for services from a clinic off-campus or hospital as well as any prescriptions will be the financial responsibility of the student, parent, and/or guardian. 
Monday - Thursday: 8:30 a.m. - 3 p.m.
Friday: 8:30 - 12:30 p.m.
College Health
Located in Riney Student Conference Center, Room 303 (across from bookstore)
Leigh Ann Hall
leighann@prattcc.edu
620-450-2150 
NOTE: College Health is NOT an Emergency Room. Please call 911 if necessary.
---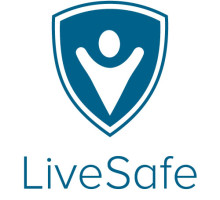 The LiveSafe Solution is a mobile two-way safety communications platform and risk mitigation tool. It provides campus community members the ability to share information about emerging safety and security risks before they escalate into emergencies.
LiveSafe provides an immediate path to communicating prevention information on a broad spectrum of potential risks, from day-to-day safety hazards and facility repairs to serious threats, such as theft, suicidal ideation, active assailants and more.
And it delivers peer-to-peer and self-service resources to ensure that school emergency procedures are always available at the push of a button on your mobile device — with or without an internet connection.
Download the App
1 - Download "LiveSafe" from Google Play or the App Store.
2 - Register with your phone number and email.
3 - Search for & select "Pratt Community College". Choose your community. You're all set!
---
The College Health department, in partnership with PCC Peer Educators holds a Safe Spring Break promotion to support student safety. Students are entered into a drawing for gift baskets after reviewing and signing the Safe Spring Break Pledge before leaving campus for Spring Break.
Pictured are the winners of the gift baskets, March 2023.