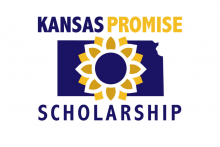 Be a PCC Beaver at No Cost Through the Kansas Promise Scholarship
It's a great time to make a positive change, come join our close-knit campus community!

You can continue your education on your own schedule, either as a full or part-time student, and get tuition, books, supplies and fees completely covered!

$10 Million are officially allocated to fund education across Kansas at the two-year level through the Kansas Promise Act, signed by Governor Laura Kelly on April 23, 2021.

Eligible areas of study include two-year Associate Degree programs or CTE Certificate or stand-alone programs.
---

---
The eligible fields of study at Pratt Community College include:
​​​Agribusiness & Economics
Agronomy
Animal Science
---
Kansas Promise Scholarship Fund Specifics:
Last dollar scholarship which applies after all other federal aid and any outside scholarships are subtracted from the student's bill. 
Pays for tuition, fees, books, and supplies for up to an associate degree. Allows the student to attend community college without cost except for any room and board costs they may incur.
$10,000,000 across the state available and has been already appropriated for FY 22 and FY 23 to fund the program.
This scholarship may be used for up to a per student lifetime total of 68 credit hours or $20,000, whichever occurs first, in one or more of these eligible programs.
---
Eligible Students/Income Limits:
Student can attend full or part-time (At least 6 hours in the  Fall, Spring or Summer semester) and complete program of study within 36 months.
 
Be a United States citizen, AND
Be a Kansas resident, AND
Have a family household income of:

$100,000 or less for a family of one or two
$150,000 or less for a family of three
or for household sizes above three, a household income that is equal to or less than the family of three amount plus $4,800 for each additional family member. AND

Have graduated from a Kansas public or private high school within the preceding 12 months or have received a GED or other high school equivalency credential within the preceding 12 months, OR
Have been a Kansas resident for the preceding three consecutive years, OR
Be a dependent child of a military servicemember who is stationed in another state and, within the preceding 12 months, have graduated from an out-of-state high school or obtained a GED or other high school equivalency credential, OR
Have been in the custody of the secretary of children and families at any time when enrolled in and attending any of the grades 9-12 AND NOT be eligible for assistance under the Kansas Foster Child Educational Assistance Act.
*Students who first applied for and entered a Promise Scholarship Agreement for Summer 2021, Fall 2021, or Spring 2022 shall continue to be eligible to renew that Scholarship in accordance with the terms of their existing agreement.
---
Student Obligations for Accepting a Kansas Promise Scholarship:
Complete the FAFSA, AND
Complete the Kansas Promise Scholarship Application at https://sfa.kansasregents.org/login.jsp beginning 7/1/2022 
Complete the Kansas Promise Scholarship Form on etrieve and attach receipts
Enroll in an eligible field of study, AND
Enter into an agreement to live AND work in Kansas for two years post certificate or degree completion. Can delay the obligation if pursuing a Bachelor's Degree. If the student fails to fulfill scholarship requirements, the amount of the scholarship must be paid back plus interest.
Complete and submit the Kansas Promise Scholarship Renewal application [and the FAFSA] for any academic year(s) following the initial award for which you wish to continue receiving the Promise Scholarship for your Promise-Eligible Program; AND
Maintain satisfactory academic progress (SAP) and complete program of study within 36 months of first receiving the Kansas Promise Scholarship.
---



***While we are accepting applications for 2022-2023 the legislation may change policies for the 2022-2023 year. We will not have updated information, current applications, or renewal applications until July 2022. We are accepting the application that is available with the understanding that the applicant is aware that policies may change.  (Updated 5/6/22)

**To apply for the Kansas Promise Scholarship, you must have already applied for admission to PCC in order to receive the funds. Want to set up a campus tour first? Do that here!
---
Kansas Promise Scholarship Act Forms:

FAQ
Counseling Form
Student Agreement Form
Decline/Return Funds Form
Change of Name and Address Form
Employment Verification Form
Systemwide Transfer Courses
 
---
For more information, you may contact:

Financial Aid
finaid@prattcc.edu                                        
620-450-2247 

Kansas Board of Regents
Application questions: promise@ksbor.org
---