Contact Us:
ssc@prattcc.edu
620-450-2156
Mission:
The mission of the Student Success Center is to help students develop themselves into resilient individuals who leverage their strengths and abilities to reach their educational goals and overcome any challenges they may face.
Vision:
The Student Success Center will provide a supportive space where students can identify their challenges and create a plan to reach their unique goals.
The Student Success Center embraces a holistic support model and empowers students to:
Objectively assess barriers to their success.
Establish attainable educational goals.
Develop and maintain daily routines.
Develop time management and organizational skills.
Enhance self-esteem and self-advocacy skills.
Become active learners and participants.
Prepare for exams, quizzes, and presentations.
Balance academic and social demands.
Build relationships with professors and key campus partners.
Utilize and build campus support systems.
Leverage data-informed practices to remove barriers to student success.
For information about transferring, click here.
---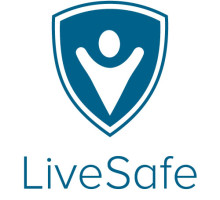 The LiveSafe Solution is a mobile two-way safety communications platform and risk mitigation tool. It provides campus community members the ability to share information about emerging safety and security risks before they escalate into emergencies.
LiveSafe provides an immediate path to communicating prevention information on a broad spectrum of potential risks, from day-to-day safety hazards and facility repairs to serious threats, such as theft, suicidal ideation, active assailants and more.
And it delivers peer-to-peer and self-service resources to ensure that school emergency procedures are always available at the push of a button on your mobile device — with or without an internet connection.
Download the App
1 - Download "LiveSafe" from Google Play or the App Store.
2 - Register with your phone number and email.
3 - Search for & select "Pratt Community College". Choose your community. You're all set!