Student Success Center
Contact Us:
ssc@prattcc.edu
620-450-2156
Mission: The mission of the Student Success Center is primarily focused on student personal and academic success which guides our interactions with students. We seek positive outcomes for students by carefully attending to the barriers they are experiencing with the goal of self-empowerment and behavioral change on the part of those students in a case management approach. In addition, our mission includes support for academic advisors, attendance policy implementation, administering standardized tests, proctoring tests for internal and external instructors and agencies, monitoring course prerequisites, provision of behavioral and counseling related services and referral, overseeing ADA accommodations for students, coordinate articulations and plans of study with high schools and constant evaluation of our work.
1. Testing Services (There will be a $20 test proctoring fee for all individuals not enrolled at PCC and requesting proctoring services).
a. Course Placement - ACCUPLACER, ACT
b. Exit Exams - ETS Proficiency Profile, WorkKeys
c. Noel-Levitz Student Satisfaction Inventory
d. Proctoring - eduKan, Pratt Online, others
e. Nursing Entrance Exam - TEAS Test
2. Counseling-related Services and Referral (campus-based and eLearning)
a. Academic case management services (behavioral intervention)
b. Attendance Monitoring
c. Academic Alert processing
d. Counseling referral
3. Academic Advising, Classroom Support and Related Services
a. Major, advisor and degree initiation and changes
b. Pre-enrollment intake
c. Direct academic advising - eduKan and College Bridge Program
d. Audit courses for prerequisites
e. Proctor make-up tests
4. Accommodations for Students with Disabilities
a. Matching accommodations to disability
b. Overseeing resources used for accommodations
c. Providing extended test time
d. Providing counseling-related services and referral
e. Academic advising of some students with disabilities
5. Career Development Services
a. Career Coach
b. Behavioral and counseling-related services
For information about transferring, click here.
---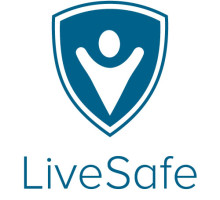 The LiveSafe Solution is a mobile two-way safety communications platform and risk mitigation tool. It provides campus community members the ability to share information about emerging safety and security risks before they escalate into emergencies.
LiveSafe provides an immediate path to communicating prevention information on a broad spectrum of potential risks, from day-to-day safety hazards and facility repairs to serious threats, such as theft, suicidal ideation, active assailants and more.
And it delivers peer-to-peer and self-service resources to ensure that school emergency procedures are always available at the push of a button on your mobile device — with or without an internet connection.
Download the App
1 - Download "LiveSafe" from Google Play or the App Store.
2 - Register with your phone number and email.
3 - Search for & select "Pratt Community College". Choose your community. You're all set!