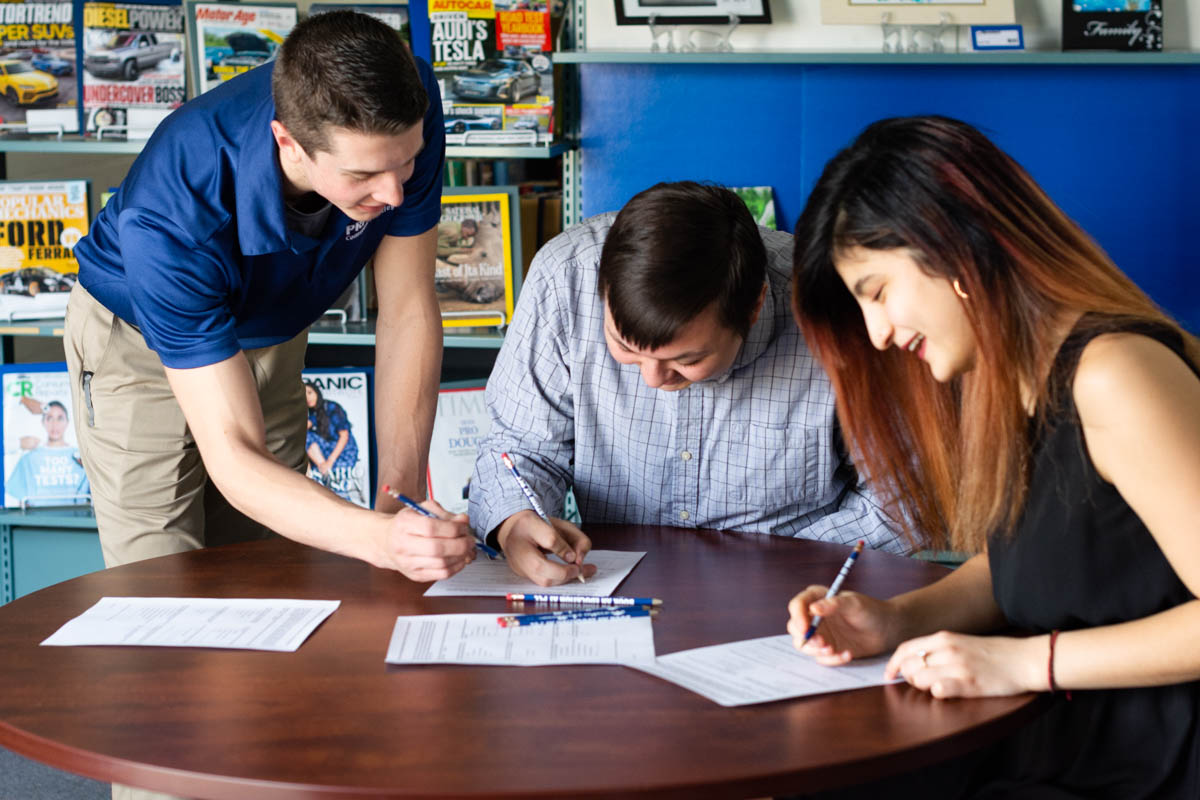 On-Campus 
Pratt Community College offers free peer tutoring available to all students. Student tutors have excelled in the courses in which they assist students; student tutors are also interviewed by the tutoring center director prior to being selected.  The tutoring center is located inside the Linda Hunt Memorial Library. A list of tutors, subjects, and hours is frequently updated and can be found on the door to the tutor center, on boards around campus, and below in PDF format.  Tutors for other subjects may be added as needed and as funding allows. 

Tutors will assist students, but they will not do homework or proofread papers. Students wishing to work with a tutor simply need to drop in for assistance when the appropriate tutor is scheduled to work.  (If a tutor is absent due to a PCC activity, etc., a sign will be posted in the tutoring room.) 

View Spring 2023 Tutoring Schedule (subject to change)

Please contact Monette DePew, VP of Instruction for additional help or information.
Online
On-campus tutoring service hours may be limited or subject to change, especially during testing seasons. We also have an option for night owls and early risers, or those who simply prefer online resources.

Pratt Community College is partnering with Tutor.com to provide free, 24/7 online tutoring services for PCC students, accessible through student Canvas accounts.

It's as simple as logging in, choosing a topic, subject and typing in a question. You may connect with a tutor on demand or schedule a session for a later time, and attach files for review as needed. Check it out!

View Login Instructions