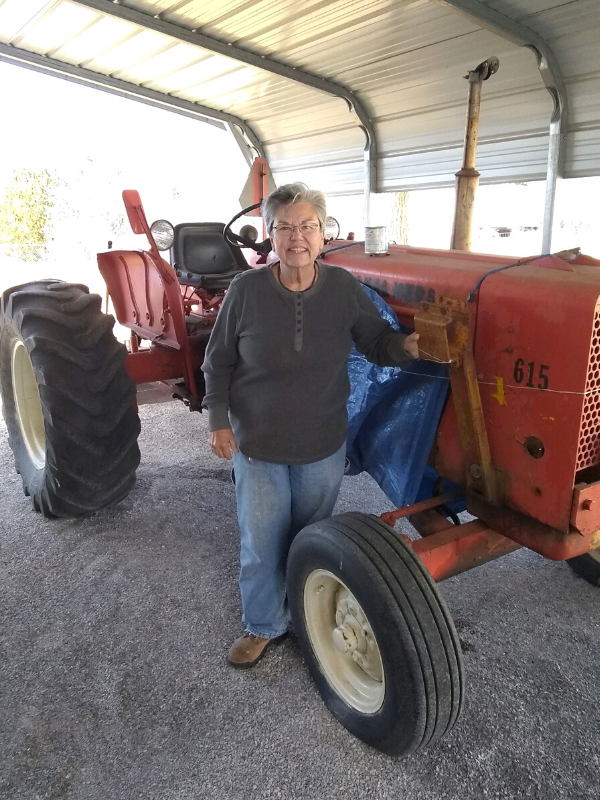 Name: Julie Irvin
Field of Study: Ag Power
Hometown: Pratt
Degree: Non-Degree seeking
Julie is a non-degree seeking student that was able to diagnose her own tractor and get it running with what she has learned in the Ag Power program. She even recruited her grandson to enroll in classes with her!
What brought you to PCC?
Classes to learn how to repair my equipment.
What do you like best about the program or activity?
Size of class, knowledge of the instructor and personal attention to individual's needs.
Is there any particular class, lesson or hands-on activity you really liked at PCC?
Outdoor power equipment and tractor maintenance.
What advice would you give to future students interested in this program at PCC?
It's a good program. If you take it seriously and apply yourself, you can leave with a career in place.
Learn more about our Ag Power Technology program and see more features at PCC!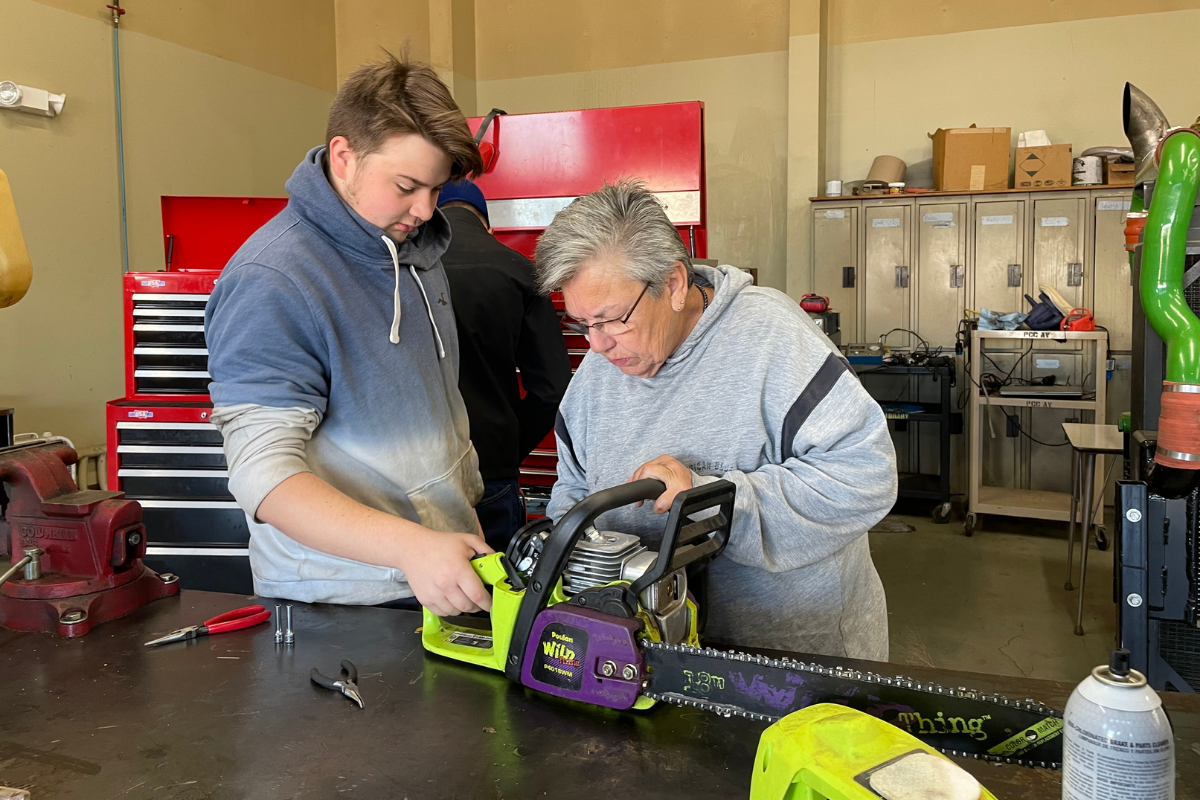 Julie and her grandson in the Ag Power shop diagnosing small engine repairs.