Beaver Bites Cafe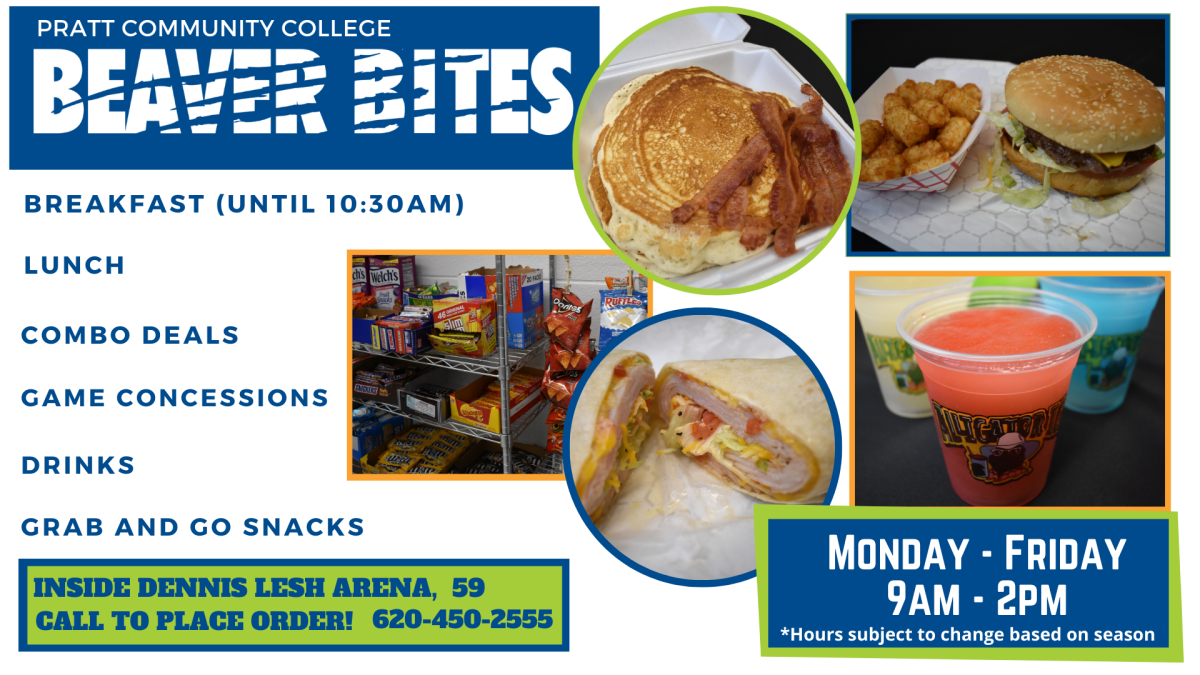 PCC's Beaver Bites Cafe is owned and operated on campus at Pratt Community College inside Dennis Lesh Arena, at the Benson Education Center.
Students train early in the semester to run Beaver Bites, under the direction of James Lemon. Along with several prepared menu items for breakfast, lunch and game day concession items, there are grab-and-go options as well.
Be sure and stop in and provide your support!  
Located: inside Lesh Arena, 59
Hours:
Monday thru Friday
9am-2pm
6:3opm-11pm (during semester)
Call ahead to place order at 620-450-2555.
*Hours and operations subject to change based on season.