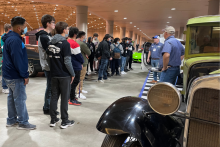 Pratt Community College Automotive Technology instructors had the opportunity to meet with high school students, their instructors and the general public at the Cars for Charities Rod and Custom Car Show at Century II in Wichita, KS.

PCC Faculty gave an entertaining back-and-forth banter as their presentation, discussing the opinionated pros and cons of the technology between a 1931 Model A Sports Coupe and a 2021 Mach E Ford Mustang.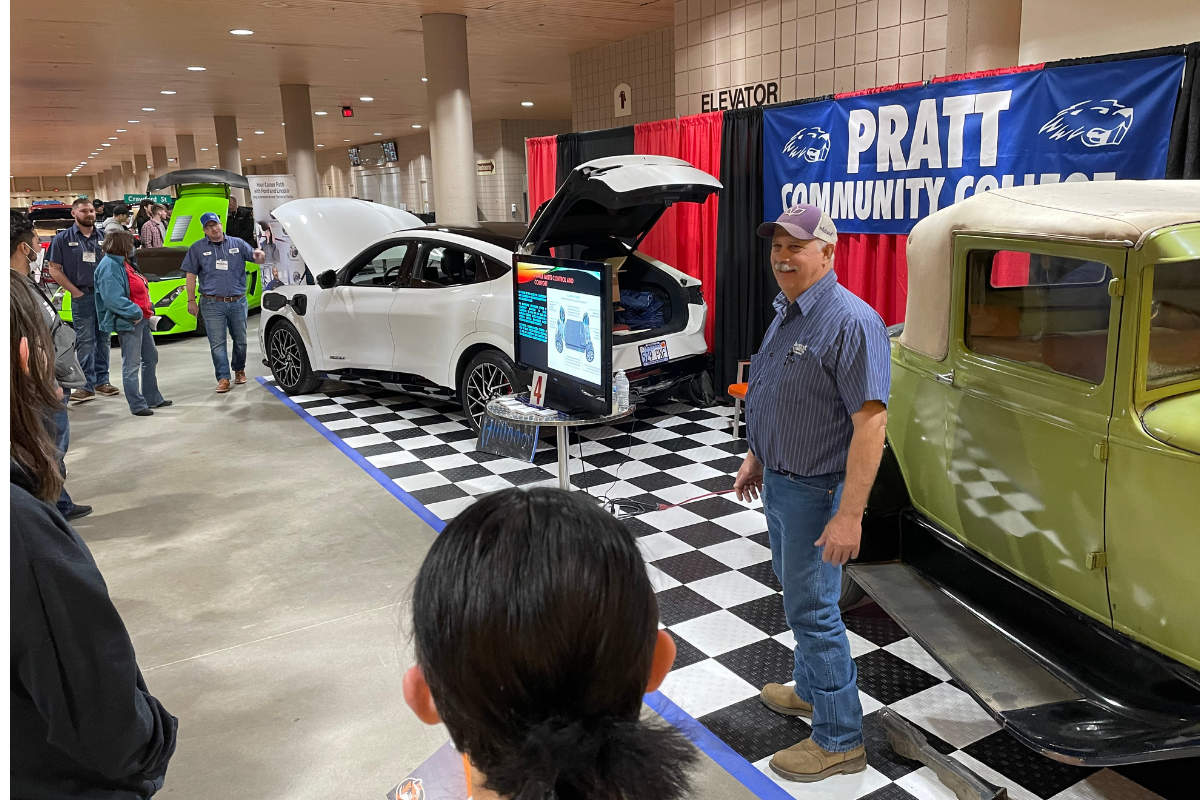 PCC faculty Phil Spillman (left) and Daryl Lucas (right).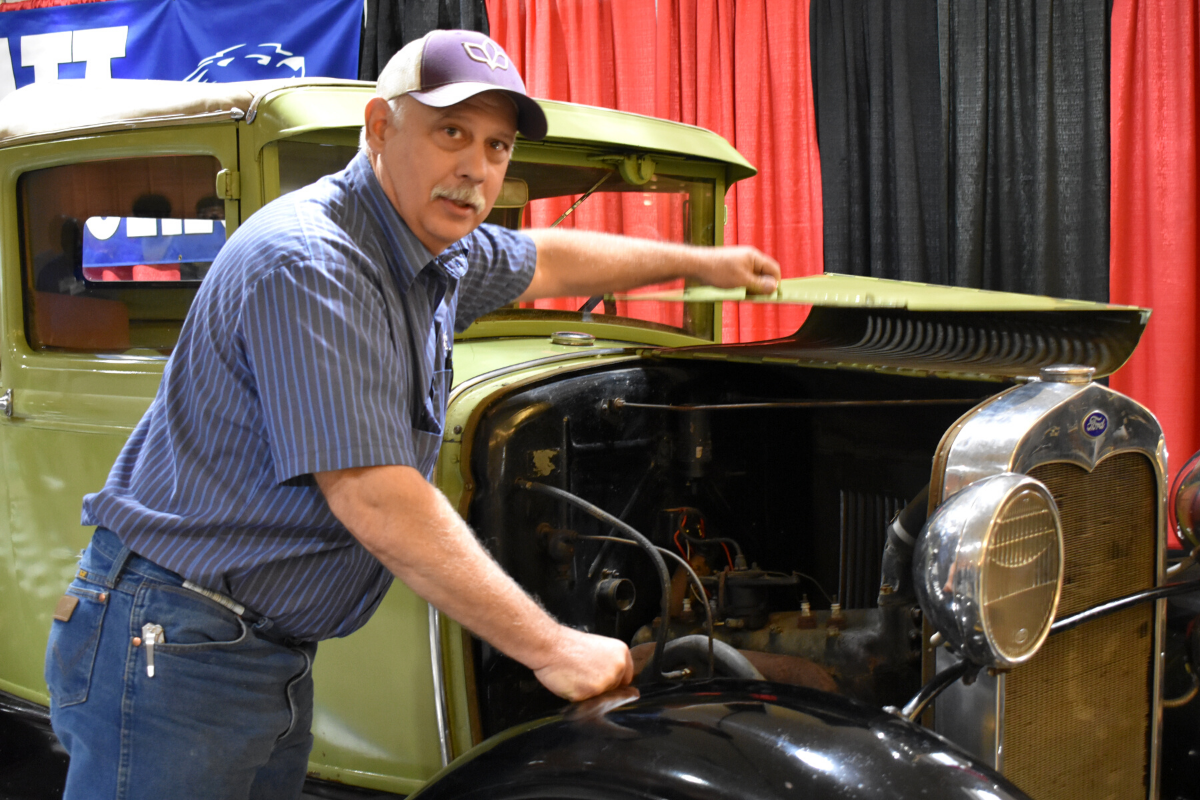 The Model A Sports Coupe is a personal vehicle, and first restoration project, of instructor Daryl Lucas. He invited vertically-blessed students to sit in the compact cab of the coupe, boasted about the old-school 4-cylinder engine power, and natural air conditioning features (windows) of his vehicle.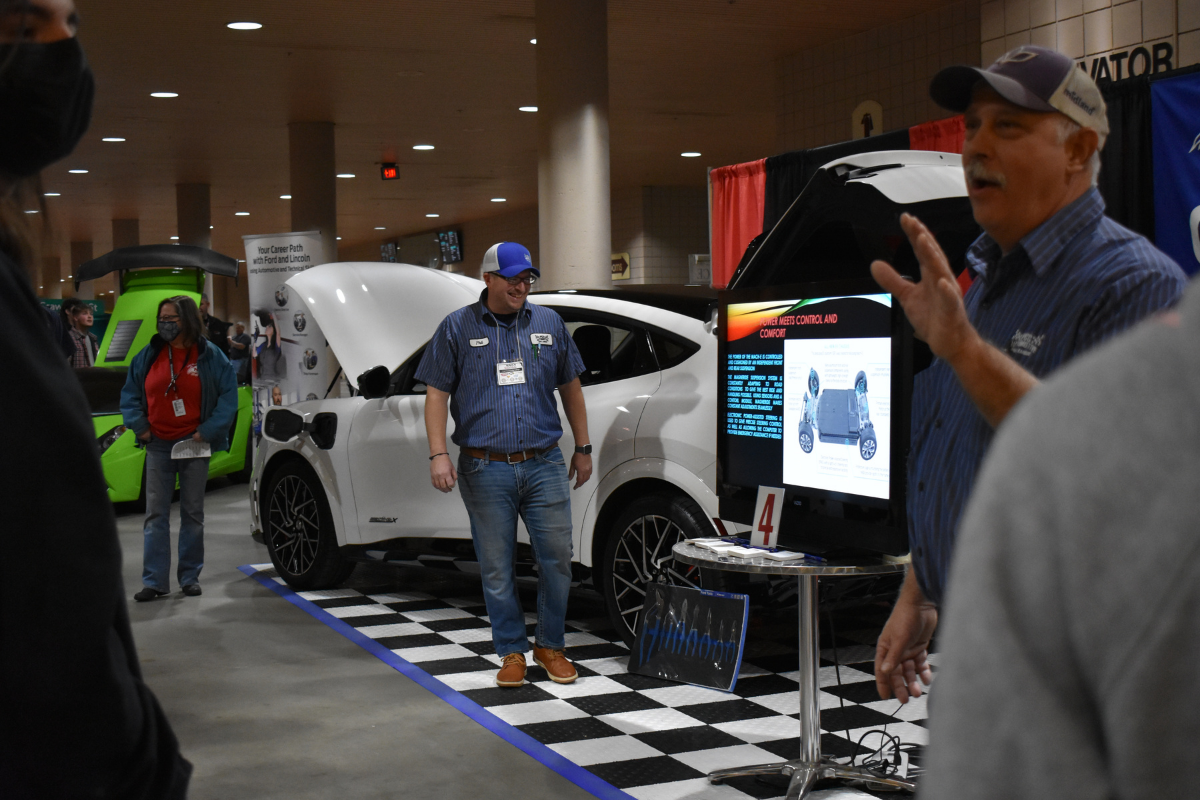 Instructor Phil Spillman showed off the all-electric features of the Mach E Ford Mustang, featuring a one-thousand-pound battery affixed to the bottom of the vehicle, roomy interior and the "frunk" space, aka the front trunk storage space under the hood, since there is no engine.

2021 Mach E Mustang "frunk" space.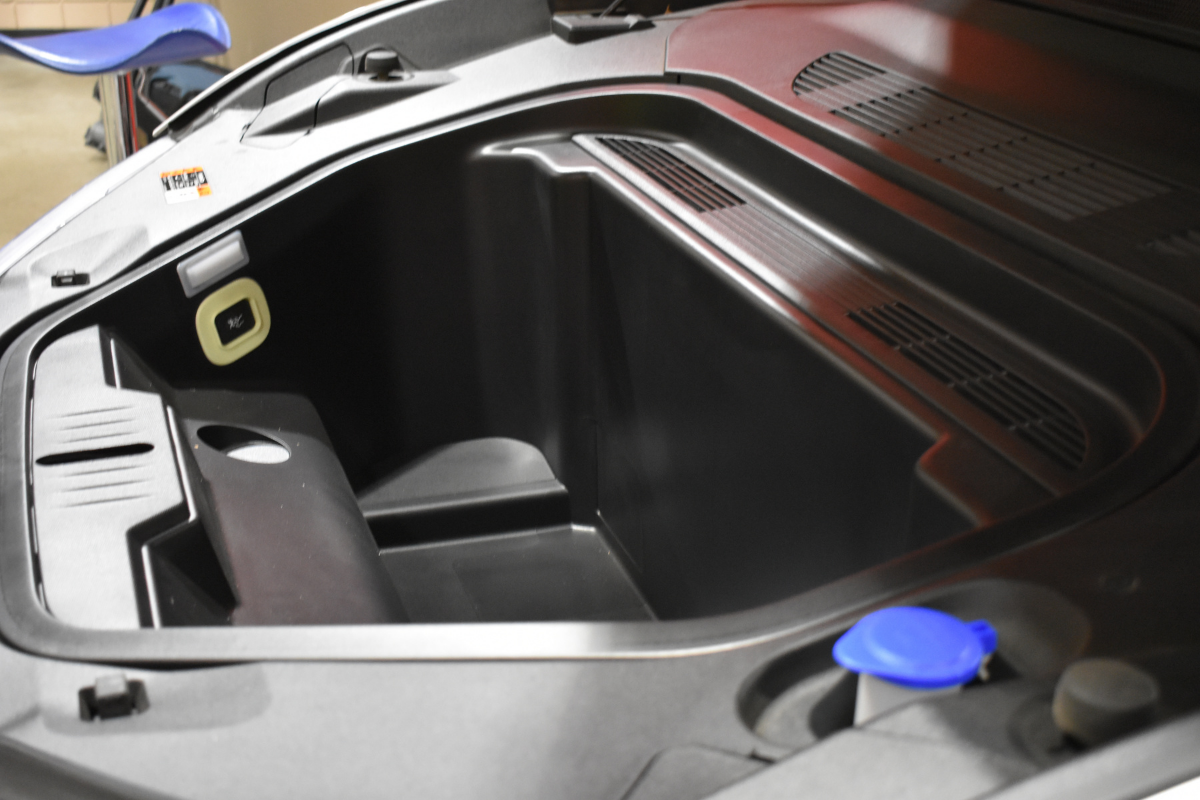 Marcus Hicks (left) with Mel Hambelton Ford was also on hand to give pointers and a brief overview of what is expected of employees that work in their dealerships.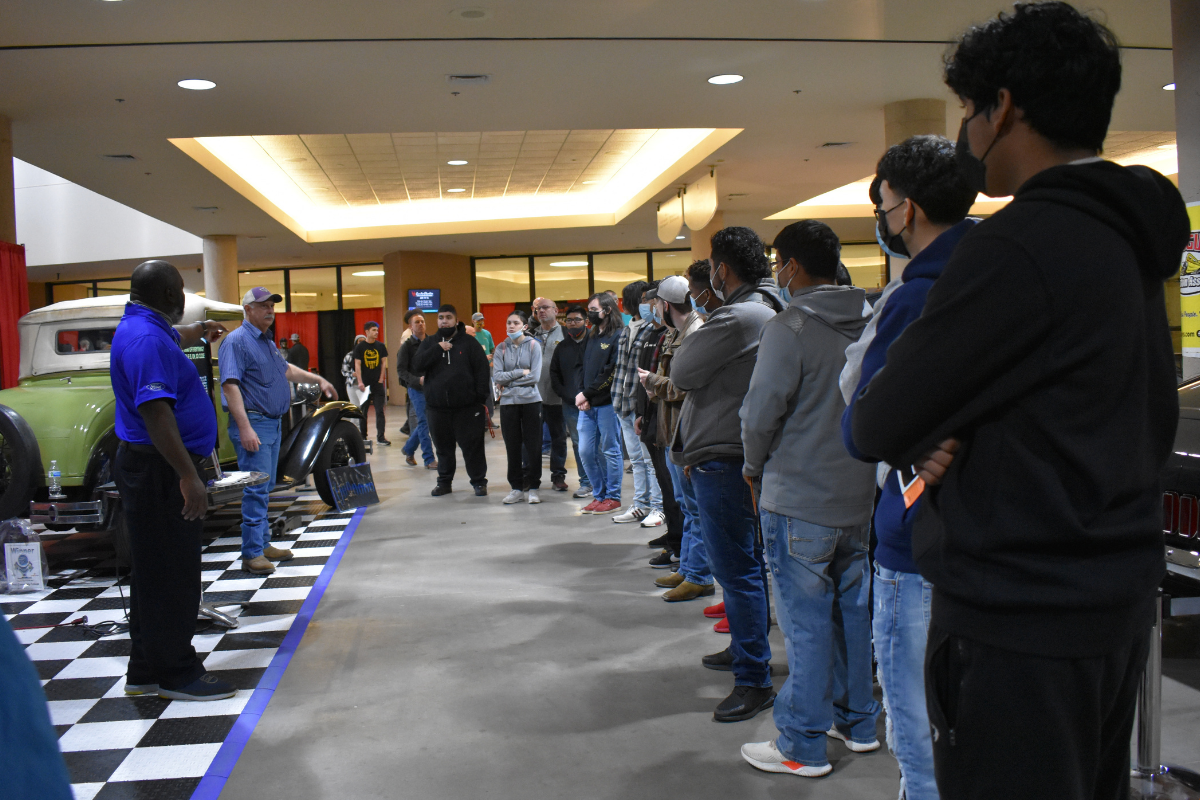 PCC instructor Alan Ziegler was also in attendance, and instructors Tyler Wells and Daniel Meng brought their students in from our Kingman and Attica campuses.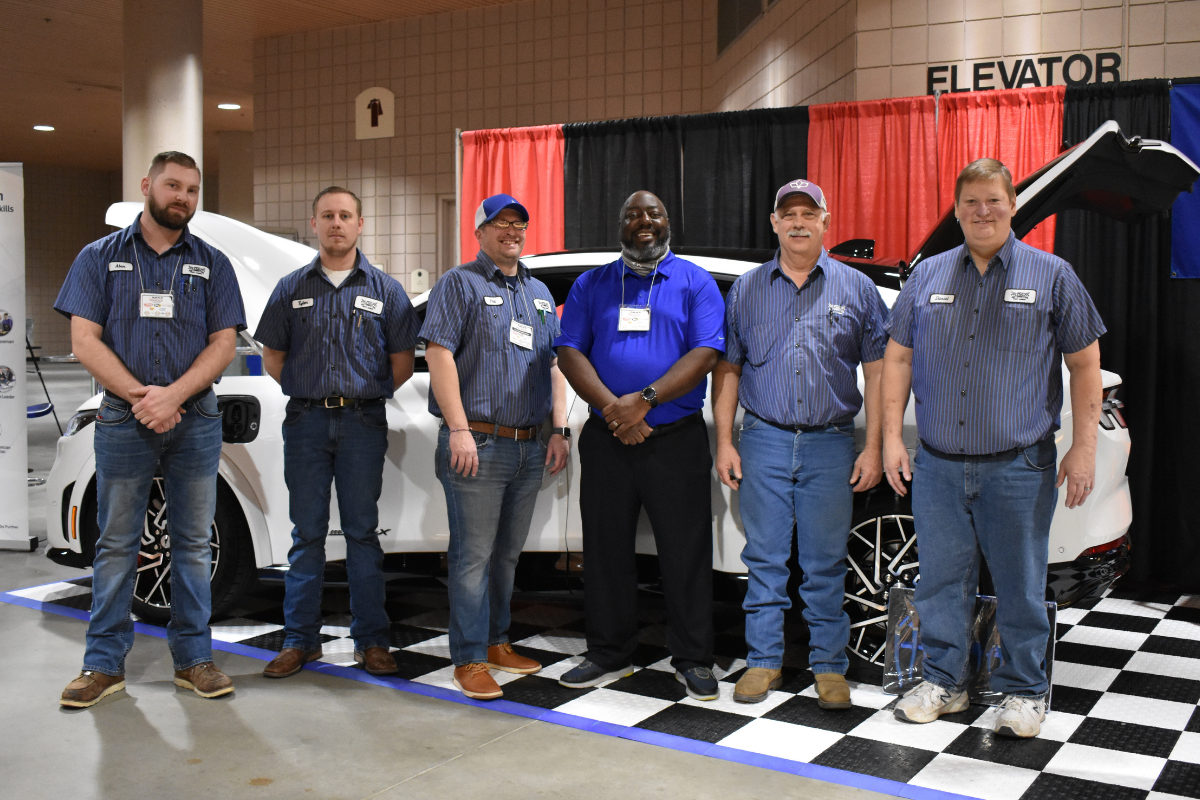 PCC faculty left to right, Alan Ziegler (Pratt), Tyler Wells (Kingman), Phil Spillman (Pratt), Marcus Hicks with Mel Hambelton Ford, PCC faculty Daryl Lucas (Pratt), Daniel Meng (Attica).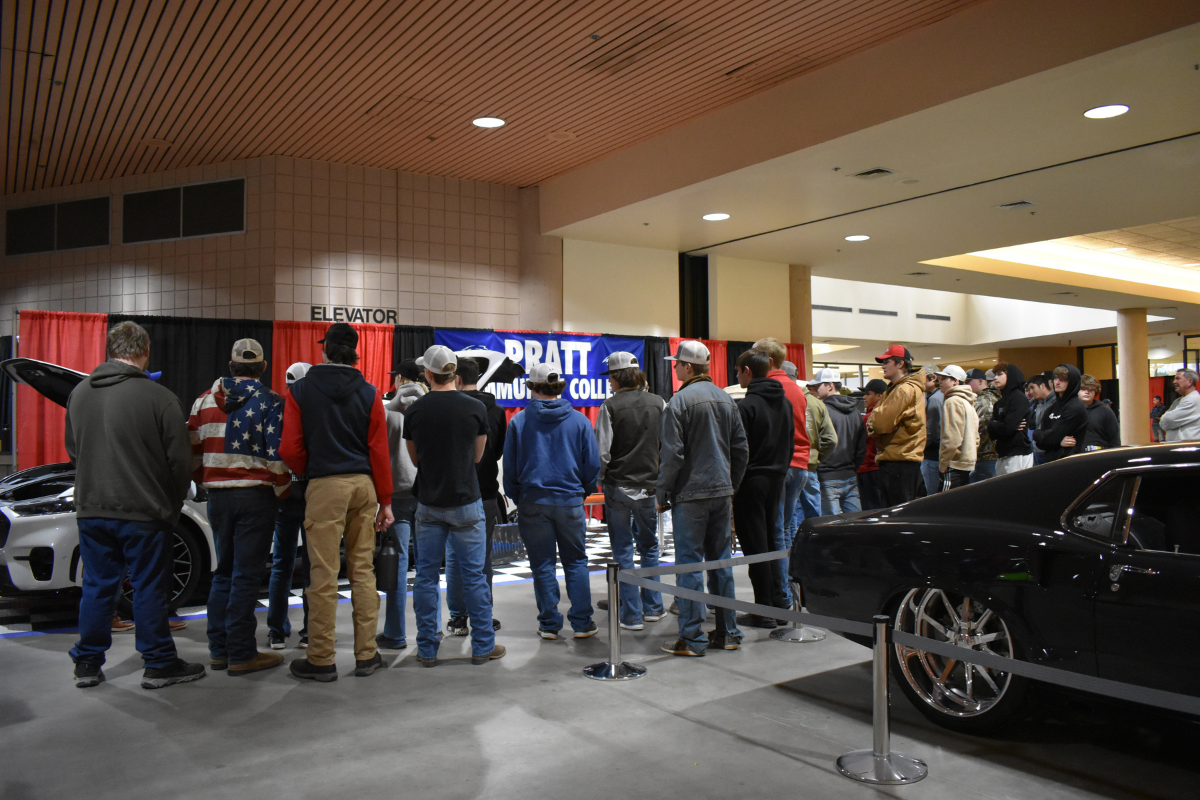 Hundreds of students came through, grouped by school to smile and learn at our booth. They also had the opportunity to enter tool kit giveaways and sign up to get more information about the Automotive Technology program.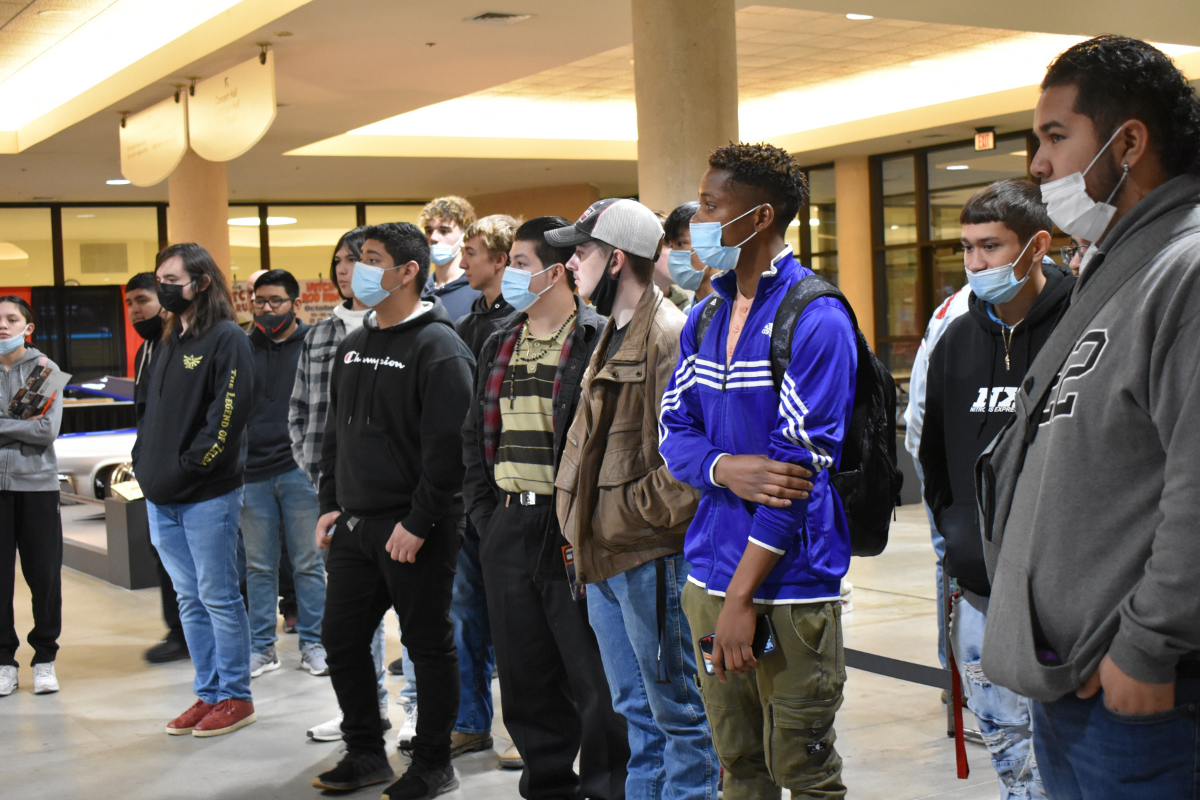 The car show is an opportunity for the public and potential students to meet face-to-face with PCC faculty and observe their enthusiasm when it comes to talking shop about their favorite subject: cars.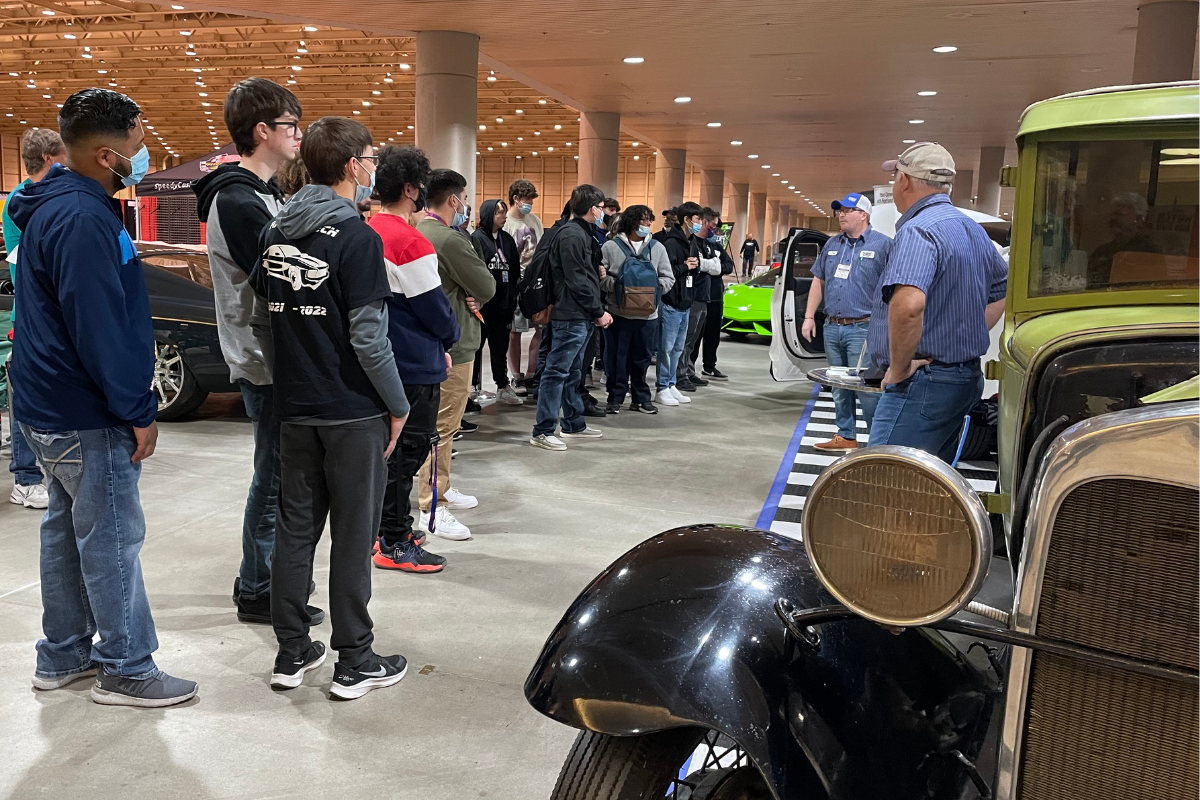 Thousands of car enthusiasts visit the car show in Wichita every year.

Learn more about our Automotive Technology program and locations on our website.