The Campus Security Department is committed to help provide a safe and respectful campus environment and maintain an atmosphere that compliments the educational process where students can grow academically and personally.

Campus Security Officers
Daytime
 
Thomas Wright
620-388-2367
Benson, Office area 37
 
Evening Security
Mario Tursini
620-770-2461
Benson, Office area 37
Kenneth Wright (part-time)
620-388-1970
Benson, Office area 37
---
Campus Safety
LiveSafe App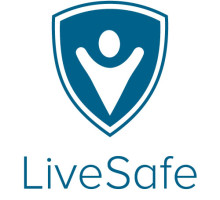 The LiveSafe Solution is a mobile two-way safety communications platform and risk mitigation tool. It provides campus community members the ability to share information about emerging safety and security risks before they escalate into emergencies.

LiveSafe provides an immediate path to communicating prevention information on a broad spectrum of potential risks, from day-to-day safety hazards and facility repairs to serious threats, such as theft, suicidal ideation, active assailants and more.

And it delivers peer-to-peer and self-service resources to ensure that school emergency procedures are always available at the push of a button on your mobile device — with or without an internet connection.

Download the App
1 - Download "LiveSafe" from Google Play or the App Store.
2 - Register with your phone number and email.
3 - Search for & select "Pratt Community College". Choose your community. You're all set!
---
Crisis Intervention and Emergency Preparedness Plan

Pratt Community College is committed to ensuring the safety and preparedness of our students, employees and community members who are on campus. The Crisis Intervention and Emergency Preparedness Plan flipchart is available throughout campus buildings and residence halls.