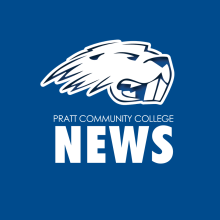 FOR IMMEDIATE RELEASE
October 19, 2022
(PRATT, KAN.) Despite an overall decrease in enrollment in Kansas public universities and community colleges, enrollment at Pratt Community College is up 8.3% for Fall 2022, as of the 20th day census date.
In September, the Kansas Board of Regents (KBOR) released Fall Census numbers showing that Kansas public universities and community colleges as a whole saw a one percent decline in enrollment from this time last year, while technical colleges saw an increase.
KBOR chair Jon Rolph reflects on the numbers.
"The preliminary fall enrollment numbers show a continued trend of decreasing enrollment for many Kansas colleges and universities. Our system is taking decisive action to reverse declining enrollments, better serve students and ensure that our state has the workforce needed to grow the Kansas economy. Initiatives such as our general education package and implementation of student success initiatives will help our system serve and graduate more students."
Pratt Community College is also positive in enrollment numbers over the past five-year period. PCC President Dr. Michael Calvert is pleased with the 8.3% increase for Fall 2022.
"We are more than holding our own. Hats off to all of our faculty and staff that work very hard to recruit students. I think we did a great job with our new Admissions team that works very well with marketing, with all the student services and certainly our athletic programs, coaches and activity sponsors also did a great job of working together to bring students on campus, and to get them here.
We're at full capacity in the residence halls which is also a great thing. There's a vibe on campus right now that's increased, with a positive buzz. I think the students that are here are ready to experience college as opposed to some of the pieces we had to do regarding Covid-19. So now being face-to-face and very limited, if any restrictions due to Covid-19, I think everybody's excited to come out of their shell. Now our job is to retain students that are here as well as in future years, but we really like where we're at right now."
Enrollment numbers for all higher education institutions in Kansas may be viewed in the Fall Census section of the KBOR website.