The purpose of the Legislative Luncheon on campus at Pratt Community College is to engage in conversations about important issues surrounding community colleges, and specifically PCC.

The Legislative Luncheon is held annually in December, hosting area legislators, both Senators and Representatives, and other community officials.  

Attendees at the December 2021 Legislative Luncheon included the PCC Board of Trustees, the college administrative team, USD 382 Superintendent Tony Helfrich, members of the USD 382 Board, USD 438 Superintendent Becca Flowers, and City Manager Bruce Pinkall.

Legislative guests were Senator Larry Alley (Winfield -District 32), Representative Kyle Hoffman (Coldwater-District 116) and Representative Brett Fairchild (St. John-District 116).
 
Also attending and presenting the legislative priorities for Kansas community colleges was Heather Morgan, Executive Director of the Kansas Association of Community College Trustees (KACCT).

Pratt Community College President Dr. Michael Calvert, the Board of Trustees and the administrative team at PCC appreciate being able to meet and engage with area officials, and look forward to the opportunity to work together going forward.

PCC President Dr. Michael Calvert and Senator Larry Alley, Legislative Luncheon, Dec 2021.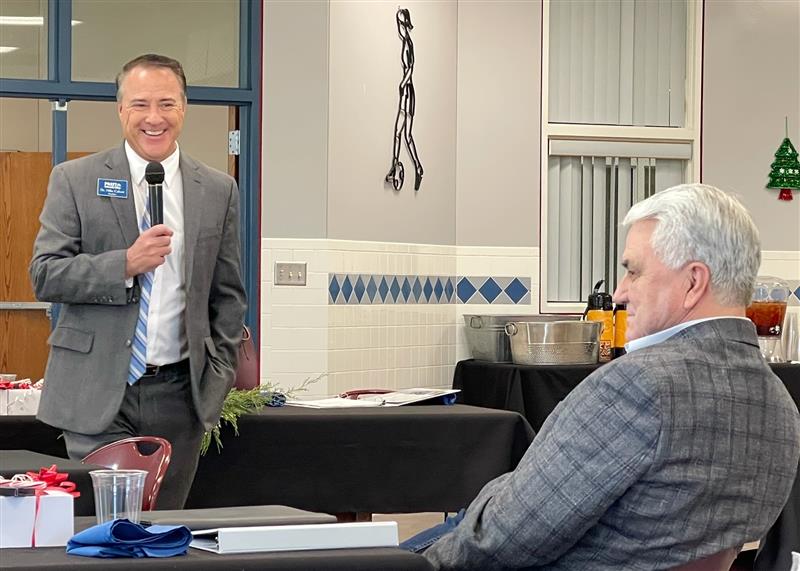 Representative Kyle Hoffman, Pratt City Manager Bruce Pinkall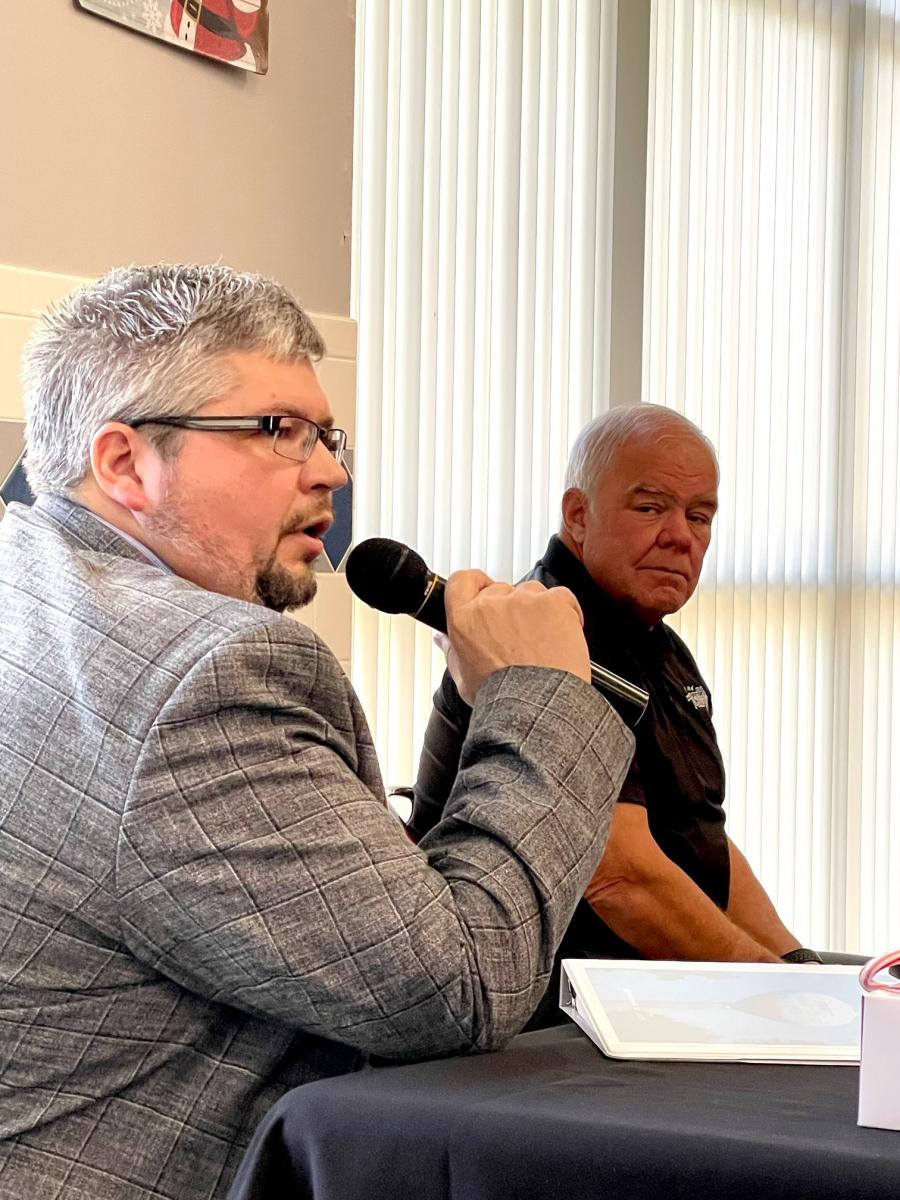 Board of Trustees member Michelle Hamm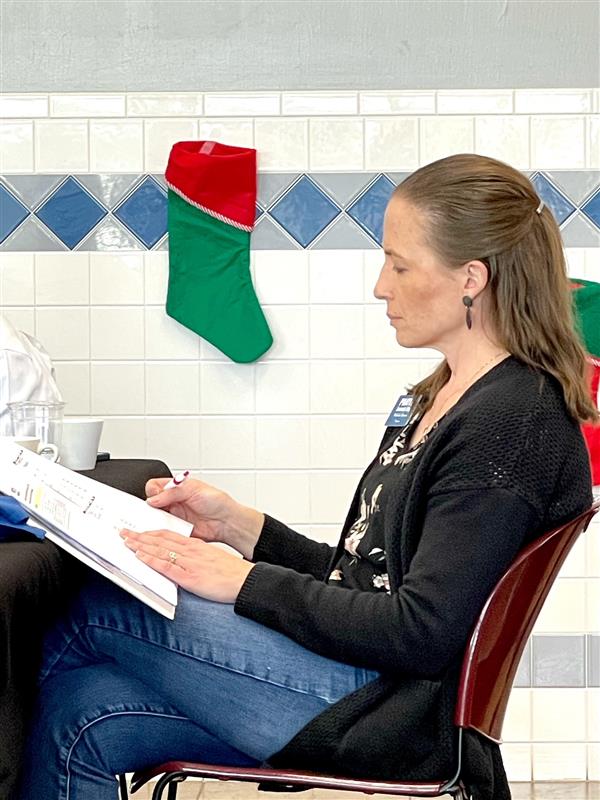 USD 382 Superintendent Tony Helfrich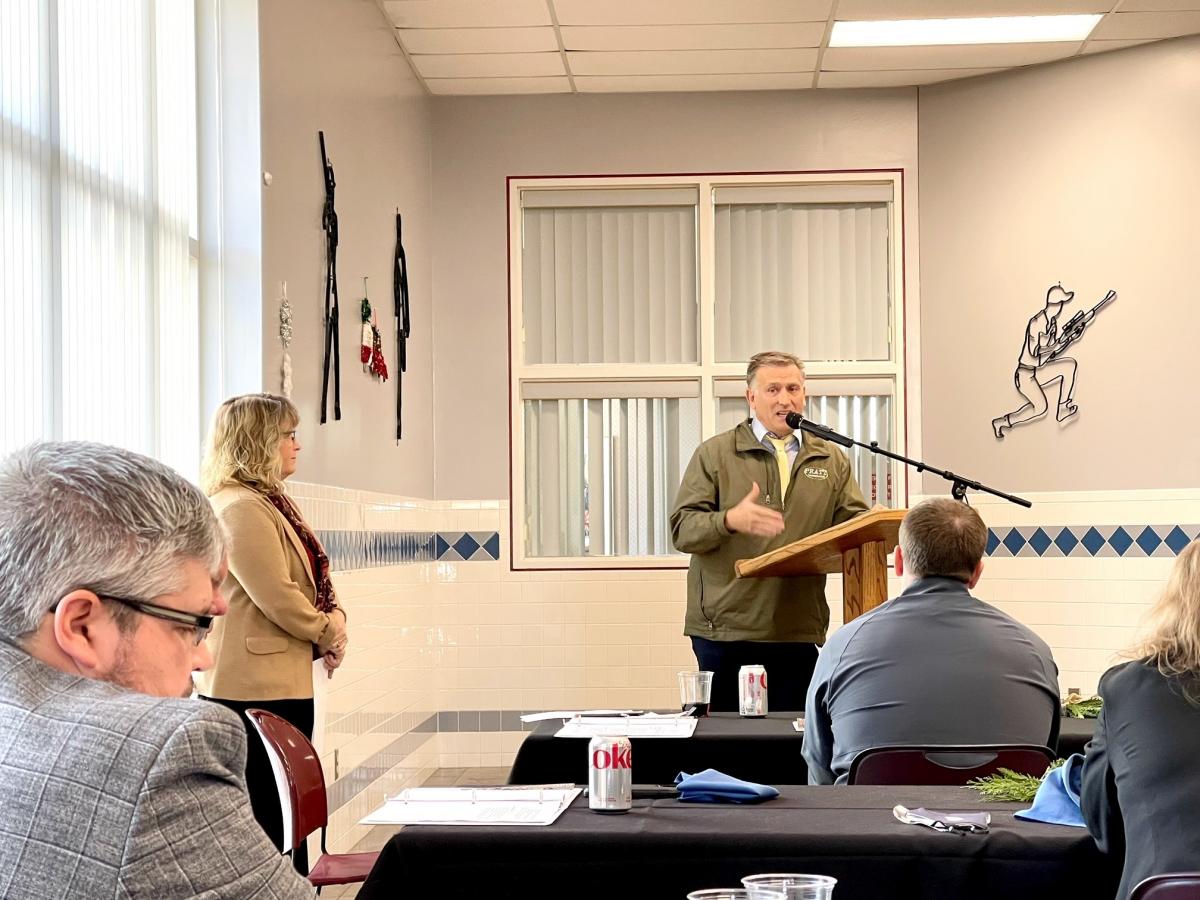 KACCT Executive Director Heather Morgan