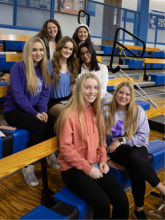 More than 500 high school students filled Dennis Lesh Sports Arena at Pratt Community College to participate in the annual Academic Olympics event. Area high schools are invited to PCC to "compete" against one another academically.
Students take written tests and submit entries in a variety of categories, judged by PCC faculty and staff. Testing categories include English, Math, Sciences, Foreign Language, Animal Science, Creative Writing, Journalism and many others.
The PCC Automotive program offered a parts identification exercise, hosted by instructors and current students. Performers took the auditorium stage to deliver rehearsed pieces for judging in the Performing Arts department. Ceramic, painting and mixed media entries were on display in the Delmar Riney Art Gallery, and the Athletic Hall of Fame housed entries in Photography.
PCC hosted 17 schools on campus for the Academic Olympics, as follows:
Argonia USD 359, Attica USD 511, Buhler USD 313, Conway Springs USD 356, Cunningham USD 332, Fairfield USD 310, Kingman USD 331, Kinsley USD 347, Medicine Lodge USD 254, Newton USD 373, Norwich USD 331, Pratt USD 382, Pretty Prairie USD 311, Skyline USD 438, South Barber USD 255, Stafford USD 349, Trinity Catholic High School
Scoring and judging from PCC faculty and staff revealed the following results:
Division I
Pratt High – 1st place
Trinity Catholic– 2nd place
Conway Springs – 3rd place
 
Division II
Cunningham and Pretty Prairie – 1st place tie
Argonia – 2nd place
Kinsley – 3rd place
PCC Communications and Journalism instructor Heather Wilson is pleased with the turnout for the Academic Olympics on campus.
 
"It felt nice to be able to host the event in person this year after having to host the contest virtually last year. We waited until the last minute to make the final decision so I was worried this could affect attendance but we still had over 500 high school students present on our campus. Nice numbers despite the pandemic. And it's always great to see the excitement from the participating students."
It was great to welcome so many students to the PCC campus.
If you are interested in visiting to our campus to learn more about our programs, set up a campus tour or contact Admissions at 620-450-2117. Groups welcome!
PCC President Dr. Michael Calvert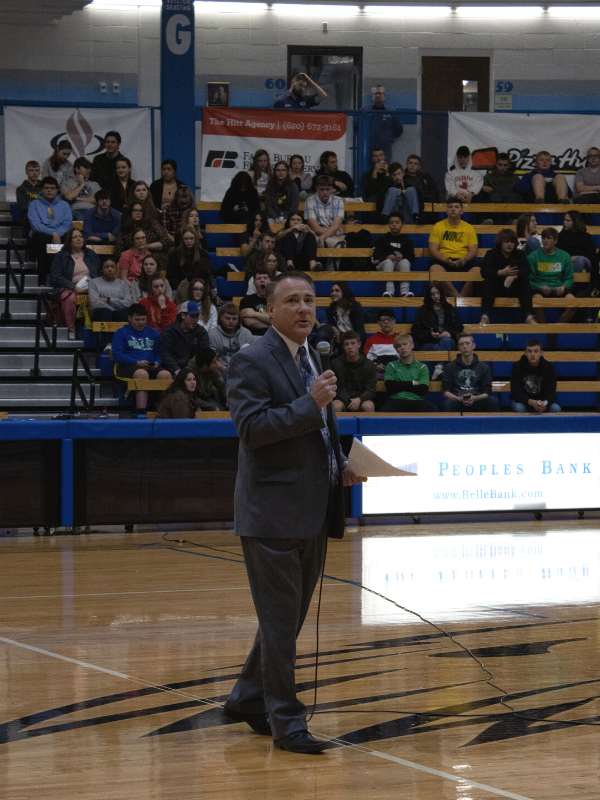 PCC instructor and Academic Olympics organizer Heather Wilson