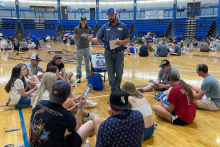 200 students attended the New Student Information Session held inside Dennis Lesh Sports Arena the day before Fall classes began at PCC.
The event is for students who are new to PCC. They are divided up into small groups, led by a Resident Assistant (RA) and a PCC faculty or staff member.
The purpose of NSIS is to extend a welcome to students and give valuable information, such as office locations and services and contact information. They are also welcome to ask questions.
Icebreakers are a part of it to help students get to know their peers and group leaders. A beach ball with questions such as "What is your favorite cereal?" and "What is one thing you can't live without every day?" is tossed around the group to help them get to know each other.
Several different backgrounds and interests are represented in the student body at PCC. A large population of International Students and students local to Pratt County were recognized.
Several prizes were awarded for attendees through a raffle drawing. Swag was given for answered campus trivia questions, free t-shirts were given and a big food buffet was served at the close of the session.
PCC is proud to be able to return to the New Student Information Session as an in-person event for the 2022-2023 school year. 
View the full album of photos on our Facebook page! 
New Student Information Session, August 2022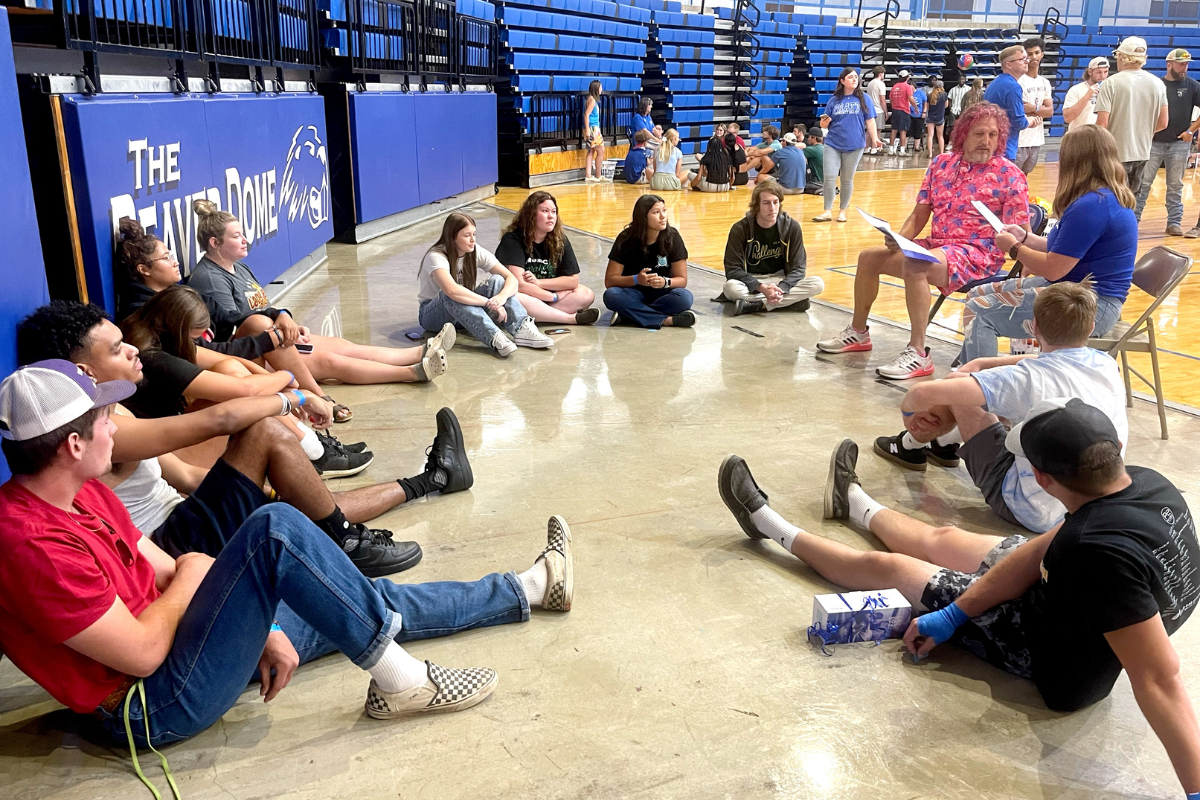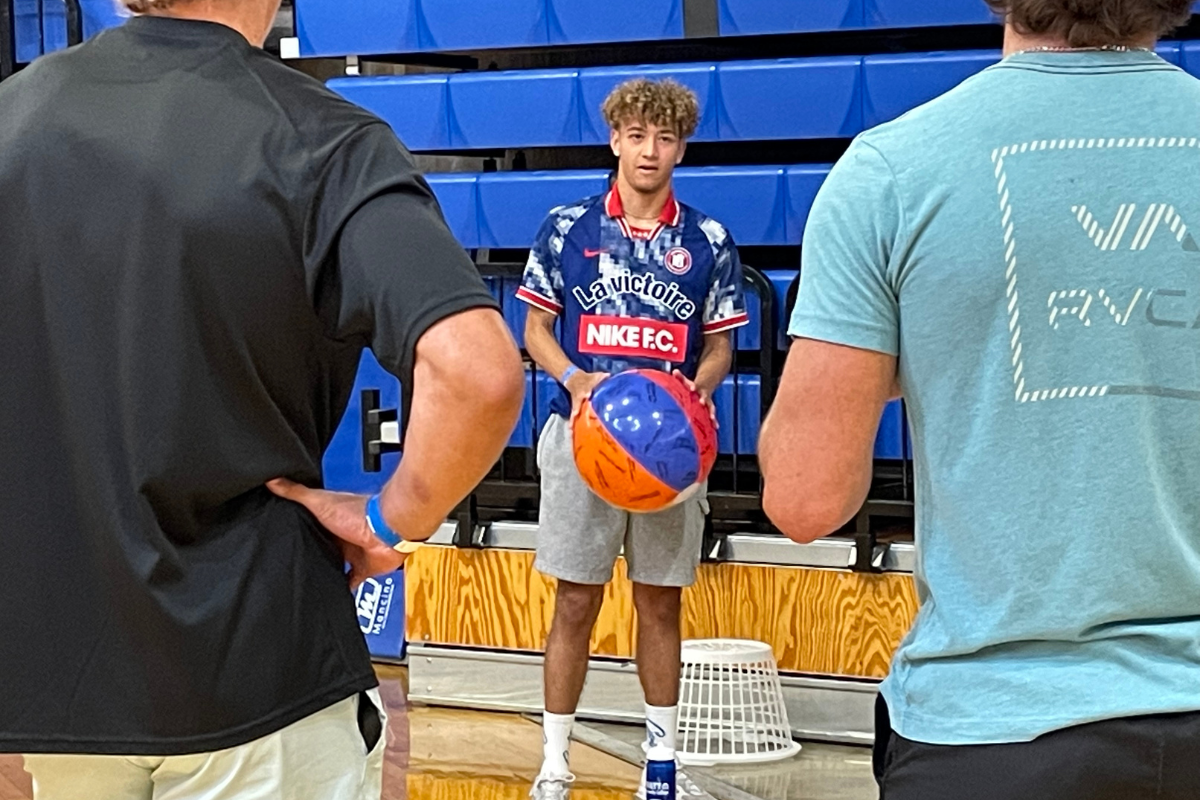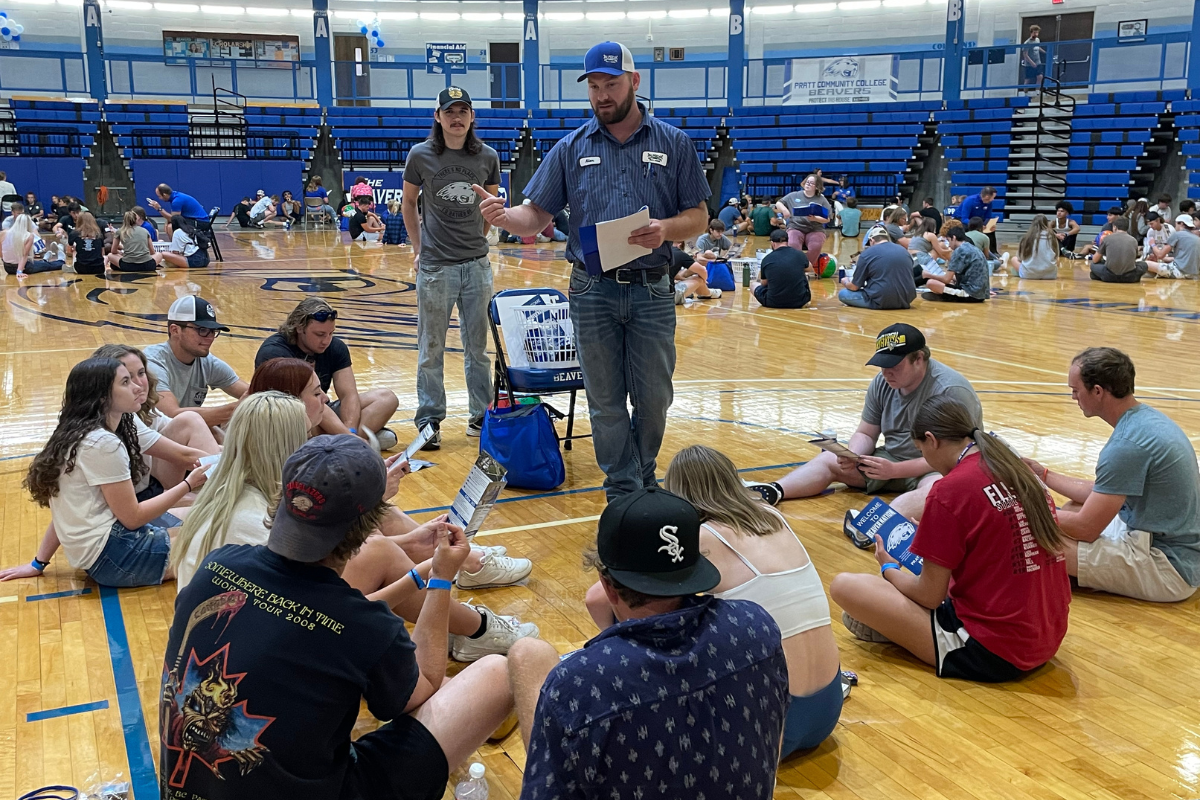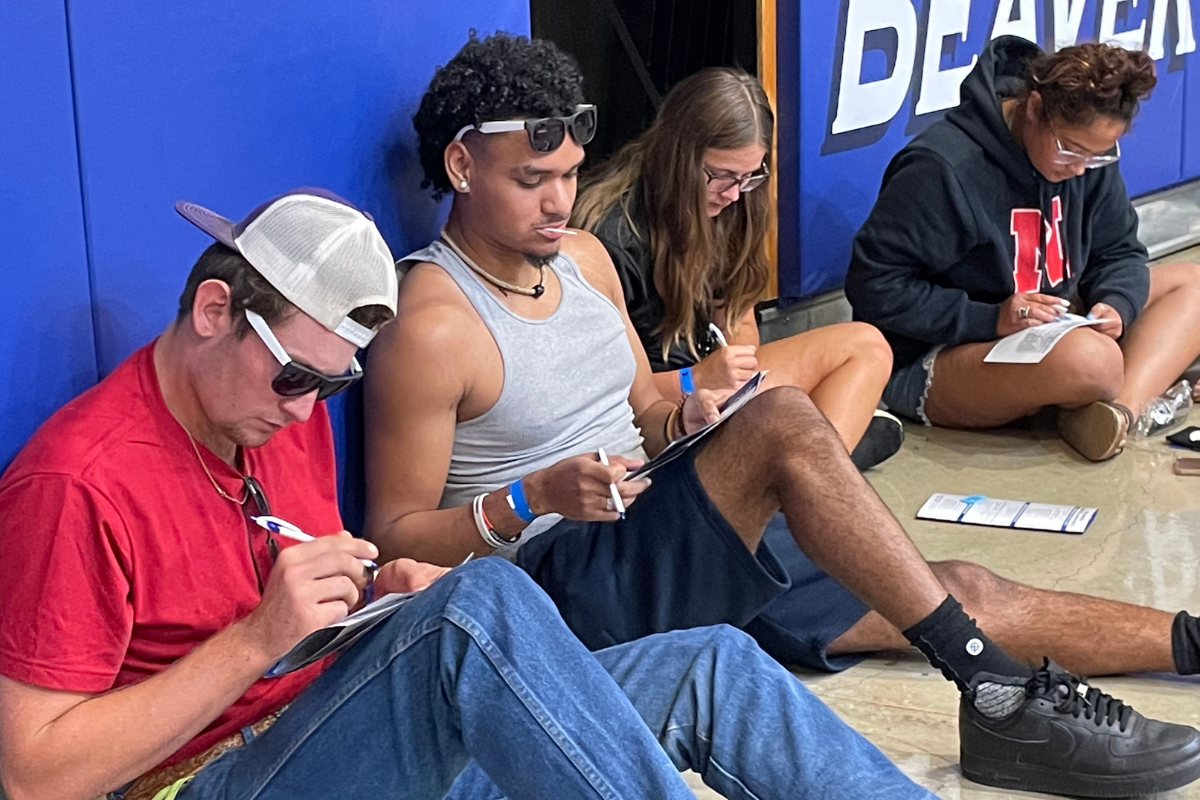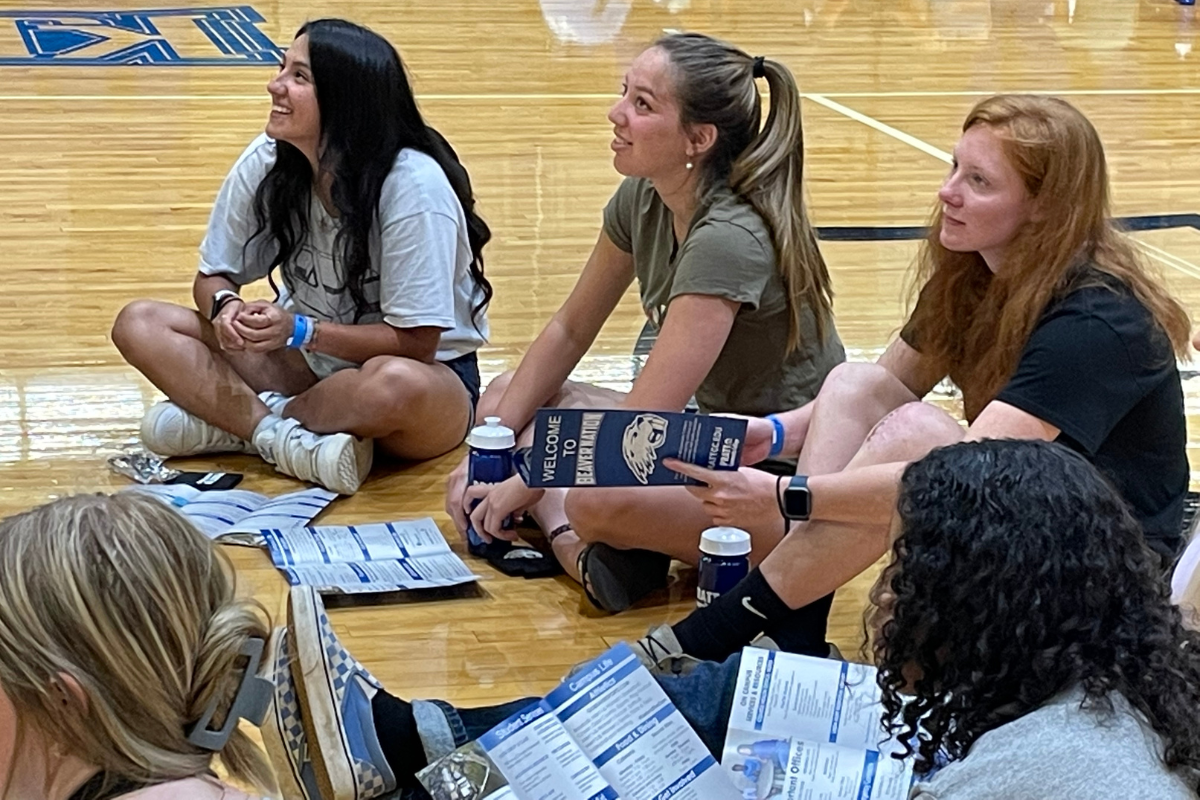 International Students 2022-2023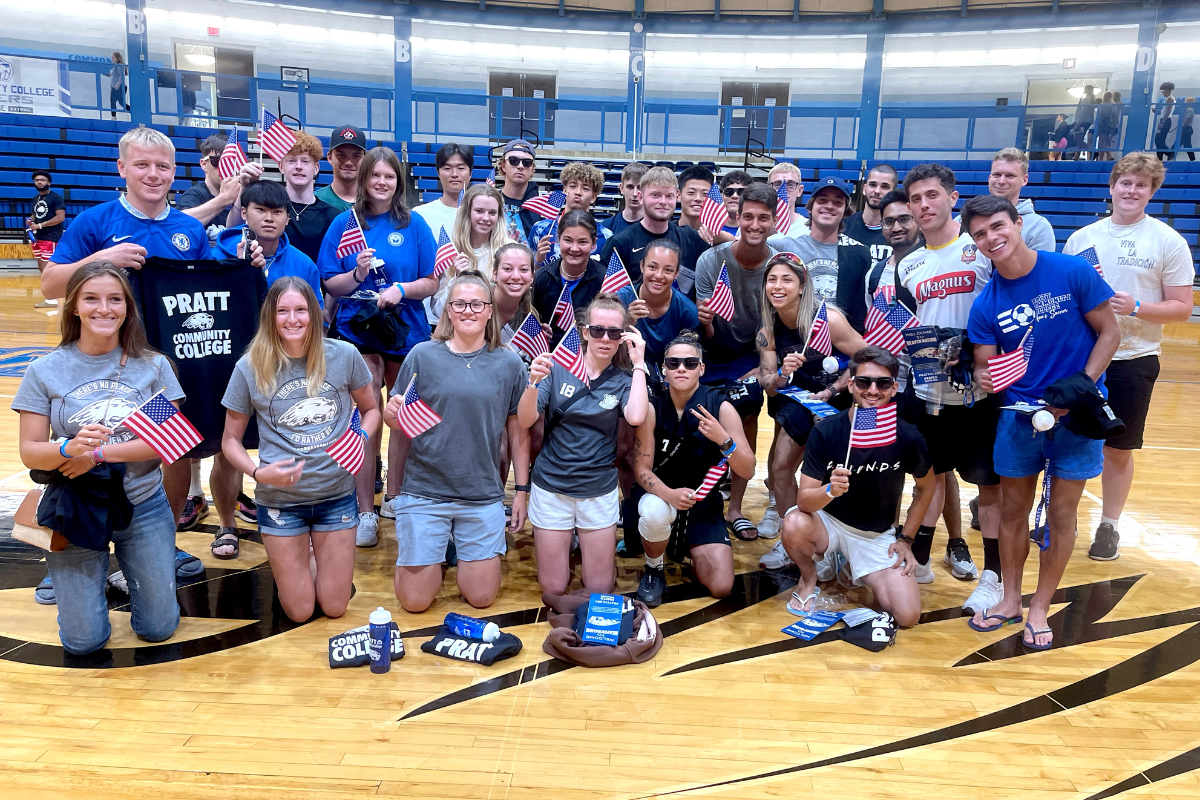 Pratt County students, 2022-2023