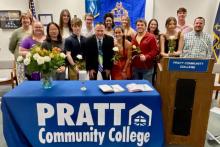 Pratt Community College welcomed its newest members to honor societies Phi Theta Kappa (PTK) and Kappa Beta Delta (KBD) in a joint ceremony in the Riney Student Conference Center.
Phi Theta Kappa welcomed 12 new members and 5 new members joined Kappa Beta Delta.
The ceremony included an address from PCC President Dr. Michael Calvert, with KBD sponsor Carole Ricke presiding alongside PTK sponsor Jason Ratcliffe.
Ryan Napier served as guest speaker. A candlelight ceremony took place before the presentation of new members.
The new members of Phi Theta Kappa include:
Sarah Briggs
Shelby Cunnningham
Samuel Gatlin
Kylie Hefling
Jacob Mitchell
Traci Moore
Ethan Paris
Jordyn Sanko
Jazmyne Shannon
Micah Tatro
Melody Valle
Riley Washington
The new members of Kappa Beta Delta include:
Gavin Djurovic
Theresa Gee
Michelle Melson
Micah Tatro
Tamara Radovanov
Phi Theta Kappa is the honor society for students attending community and two-year colleges. Membership is based on high grade point averages and other criteria, with members focusing on scholastic achievement and service to community and campus.  
Kappa Beta Delta is a Business Honor Society for students in two-year colleges, or associate degree programs accredited by ACBSP. Membership is based on high grade point average and other criteria, with members focused on accomplishment among students of business, management and administration, as well as personal and professional development and service to mankind.
2022 Kappa Beta Delta inductees with sponsor Carol Ricke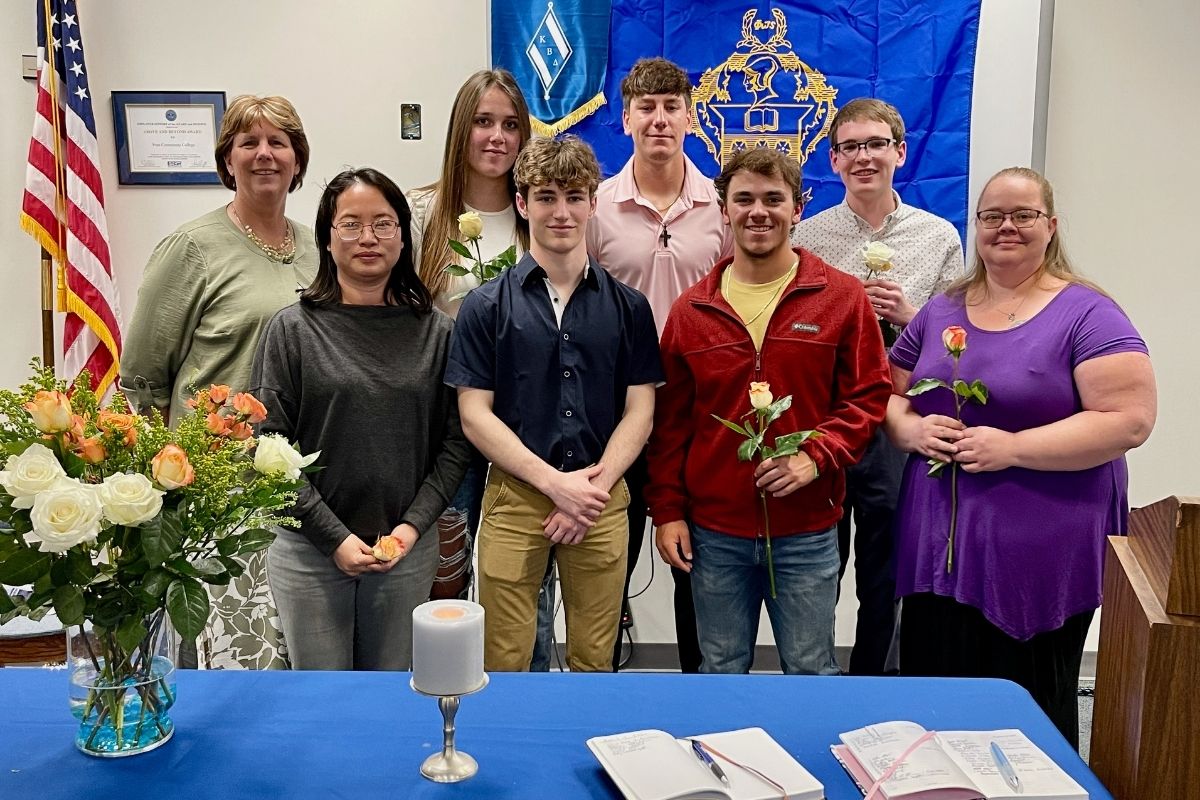 2022 Phi Theta Kappa inductees with sponsor Jason Ratcliffe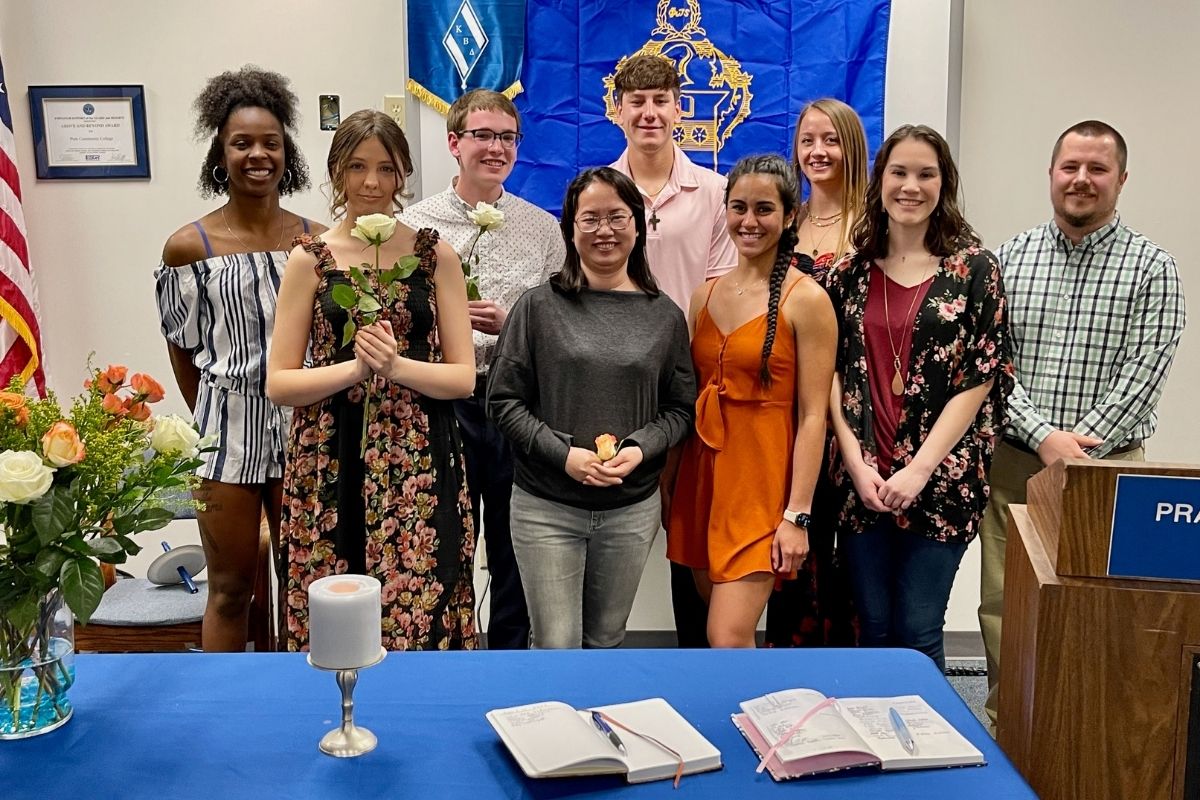 PTK and KBD inductees with officers, sponsors and Dr. Calvert.