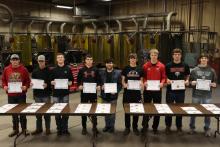 Students in the Kingman High School Welding Program in conjunction with Pratt Community College, received their first round of certifications this semester.

They received certifications in OSHA 10 and Thermal Cutting (Oxyfuel, Plasma Arc, and Carbon Arc). They will also be receiving dual certifications with NC3 Lincoln Electric, and American Welding Society (AWS).

This is a great achievement for the students, as this will be a huge asset to them for future employment. The Welding Technology program at Kingman High School is led by instructor Jason Birkenbaugh.

Pictured : Dylan Laughery, Cody Abott, Kelby McDorman, Gunnar Scripsick, Wyatt Hillman, Colby Bannon, Cole Watkins, Aaron Siemens, and Dalton Leis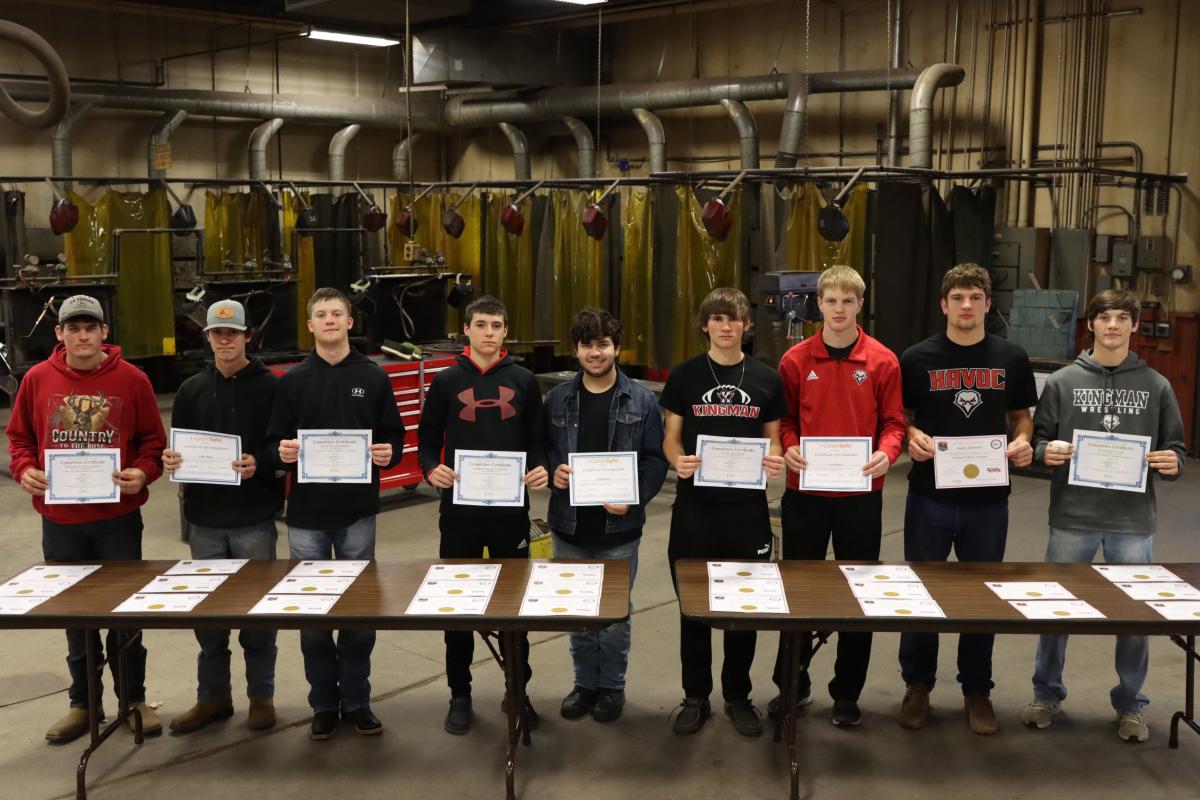 Interested in learning more about how high school students can earn college credit? See more information about Welding and a listing of other available program pathways on our College Start program page.