Rocky Robinson Named PHEA Teacher of the Year
18 May 2021
An outstanding instructor is recognized by the Pratt Higher Education Association during Commencement every year.
The VP of Instruction Monette Depew announced Rocky Robinson as the winner of the PHEA Teacher of the Year, just before many of his students officially graduated from his Wildlife Outfitting and Operations program.
Rocky Robinson announced as PHEA Teacher of the Year, PCC Commencement, May 2021.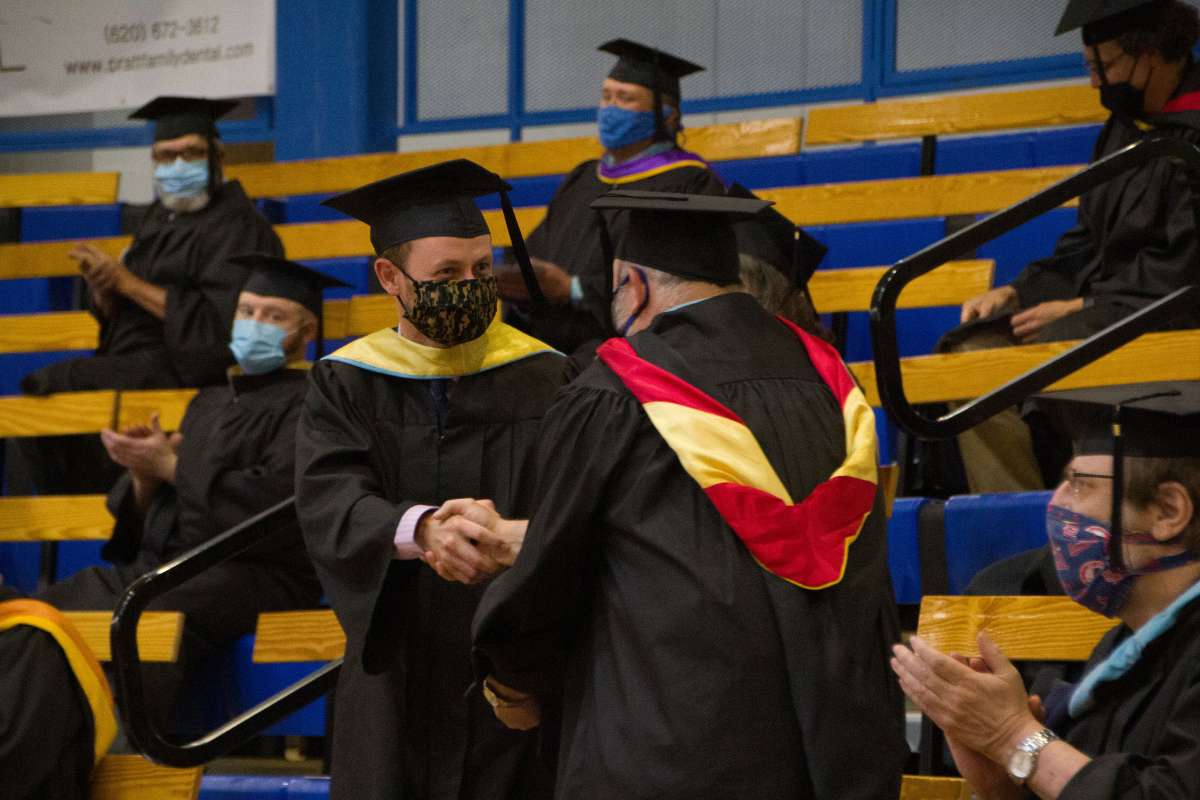 Robinson began teaching at PCC in the Fall of 2018 and is a campus favorite for his hands-on, off-campus approach. There is nothing that he and his students like better than being in the outdoors, unless it's hanging out together in the bow shop on campus.
Robinson and his students traveled to a fish hatchery and went on a hunting trip in Missouri, and he accompanied the Shooting Sports team to the Nationals competition in Texas.
His students applauded him as much as he applauded them at the graduation ceremony, and it was an honor to be named the PHEA Teacher of the Year.
"I have a lot of respect and admiration for the faculty and staff at Pratt Community College, so it means a lot to me that they chose me to receive this award. We have a great group of students in the WOO program, and they definitely make my job easier. It takes all of us to make the program work, and I've received so much help from so many people at the college. I love this job, and I wouldn't want to be working anywhere else with anyone else."
The Pratt Community College Wildlife Outfitting and Operations program prepares students for a career in the growing commercial industry of recreational hunting, fishing, and outdoor activities. Learn more about the Wildlife Outfitting and Operations program at PCC.