PCC Summer Campers Perform Frozen, Jr. Musical
29 June 2021
About a month before classes and all through the halls… Not a creature was stirring, not even a…
Wait, there was actually a lot of action on campus at PCC with the pitter patter of little feet.
The Performing Arts department held their Summer Music Theatre Camp. For two weeks, campers of all ages rehearsed and practiced their parts for the Frozen musical performance.
Pratt High School students played the lead roles with enthusiastic support from younger campers.
Though the number of campers were reduced this year, Performing Arts Instructor Misty Beck was happy for the camp's return.
"The Performing Arts Department hosted our Summer Music Theatre Camp for kids for the last two weeks. We had 60 campers ages 4 through fifth grade plus great middle school, high school and college age helpers as well as several adults. This is the 10th summer camp production of its kind. The show at the end of the two weeks was Frozen, Jr.  The kids participated in music, staging, acting, crafts, movie time and more throughout the two weeks."
The number of show tickets were also reduced this year in an effort to reduce crowd size, but the performance was enjoyed by all. It was great to have the kids back on campus at PCC!
Frozen Jr. Musical by Summer Music Theatre Camp, June 2021

Frozen Jr. Musical by Summer Music Theatre Camp, June 2021

Frozen Jr. Musical by Summer Music Theatre Camp, June 2021

Frozen Jr. Musical by Summer Music Theatre Camp, June 2021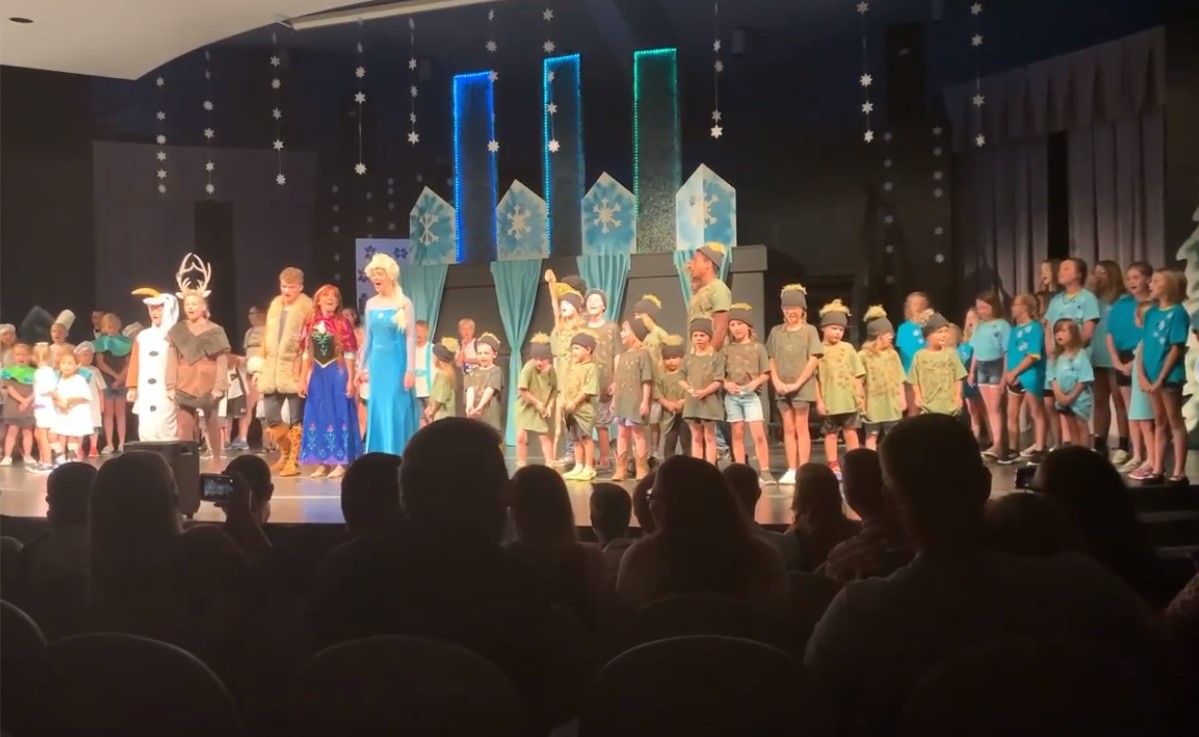 Summer Music Theatre Camp Performers, June 2021

Summer Music Theatre Camp Performer, June 2021

Summer Music Theatre Camp rehearsal, June 2021