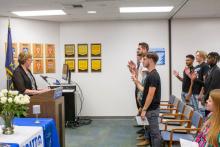 Phi Theta Kappa (PTK) and Kappa Beta Delta (KBD) inducted their newest members at a ceremony in the Riney Student Conference Center.
PTK is the honor society for students attending community and two-year colleges. KBD is a Business Honor Society for students in two-year colleges, or associate degree programs accredited by the Accreditation Council for Business Schools and Programs (ACBSP).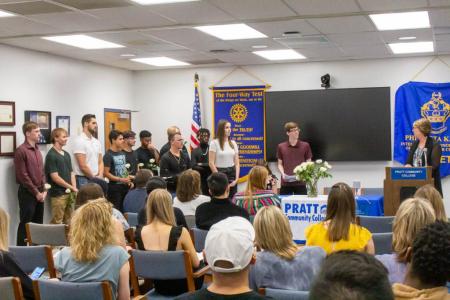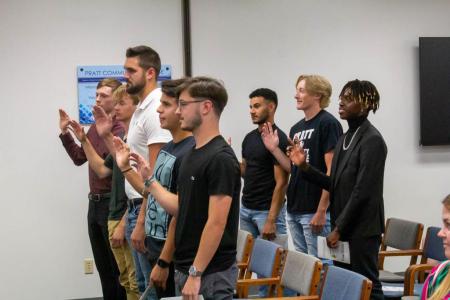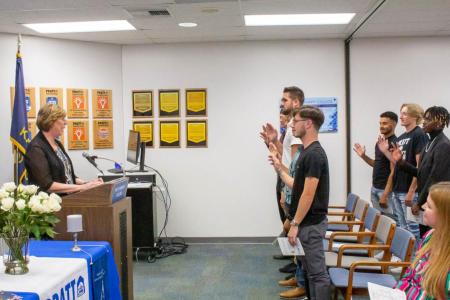 A welcome and introduction was given by VP of Instruction Monette DePew with KBD sponsor Carole Ricke presiding alongside PTK sponsor Jason Ratcliffe. The guest speaker was Jackie Mundt. A candlelight ceremony took place before the presentation of new members.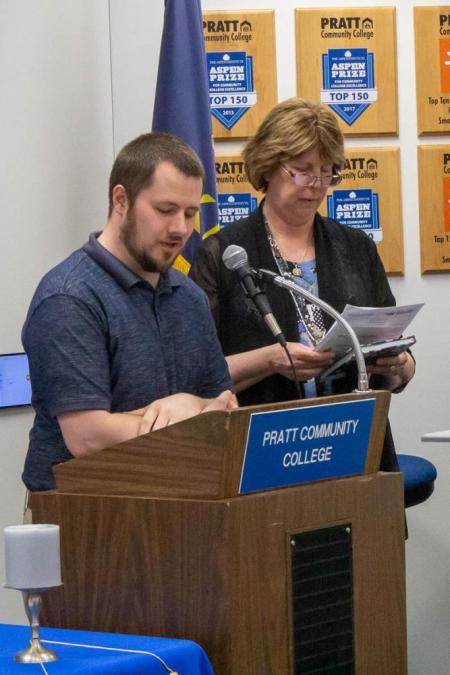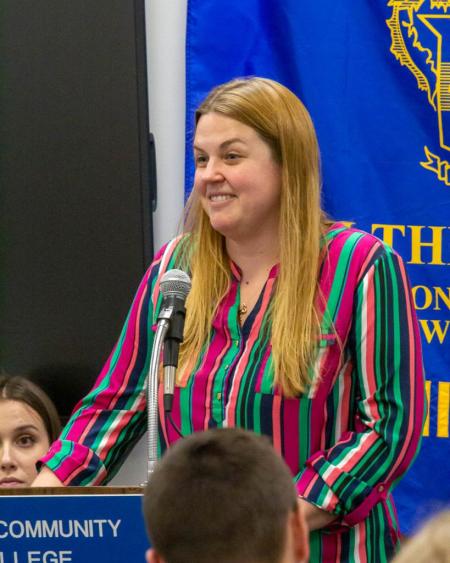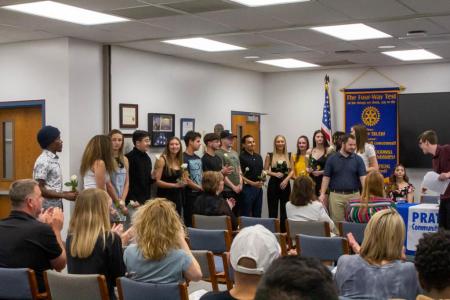 Welcome to the newest members of PTK and KBD!
PTK New Members
Isabella Crowell

Abdiel Silva-Lopez

Steve Adhikari

Hijiri Kuwabara

Lucas Barcelos Fernandes

Vinicius Costa

Lisa Scapini

Jonathan Wiltshire

Apostolo Zuniga

Brooke Tholen

Nicole Haase

Levi Adelhardt

Cesar Holguin

Madeline Reeves

Enrique Lankford

Anastasia Johnson

Macy Hanzlick

Grace Hendrickson

Emily Acton

Tamara Radovanov

Andile Sibanda

Isis Claassen

Nathalia Rodrigues

Crispus Atukwatse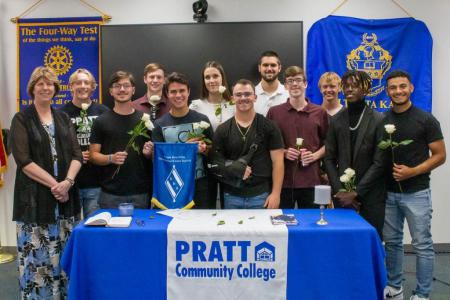 KBD New Members
Dawson Evert

David Arrieta Gomez

Brock Herrman

Micah Carroll

Vinicius Costa

Lucas Fernandes

Peyton Koehler

Nathanial Moore

Ethan Paris

Andile Sibanda
Visit our website to learn more about PTK and KBD. View the full photo album on our Facebook page!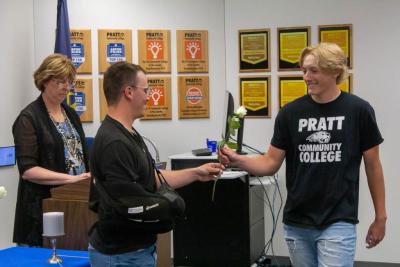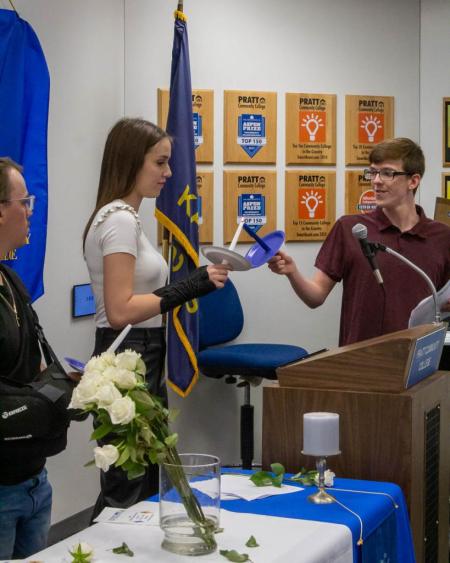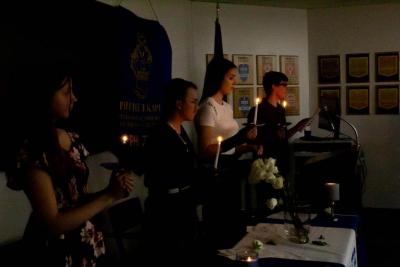 *Photos by John Patton