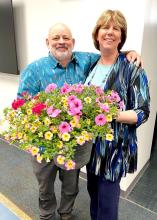 A reception was held in the Riney Student Conference Center to honor Carol Ricke in her retirement after a total of 35 years as a Business instructor at Pratt Community College.
In addition to members of Carol's family and Pratt CC employees, there were several retired Pratt CC instructors in attendance, including four former business instructors Wanda Deen, Pat Gordon, Mary Gordon and Junnae Landry.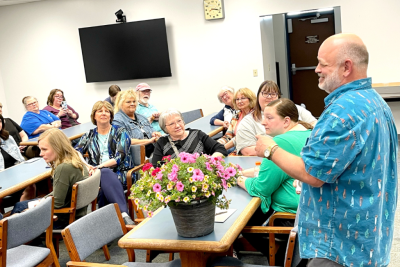 Kip Chambers, Pratt Higher Education Association (PHEA) President, presented Carol with flowers on behalf of PHEA. VP of Instruction Monette DePew also presented Carol with a gift on behalf of Instruction. PCC President Dr. Michael Calvert also shared a congratulatory message.
PCC thanks Carol Ricke for her many years of dedication and service to her students, peers and the education profession. She will be missed!