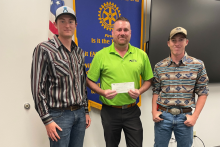 ITC Great Plains is a large utility company in Kansas, operating power transmission infrastructures, serving parts of Kansas and Oklahoma.
They have long-recognized the quality of instruction and workforce preparation of students in the Electrical Power Technology (EPT) program based at Pratt Community College in Pratt, Kansas.
ITC Great Plains visits the Pratt campus every year to support the program in the form of rewarding scholarships to EPT students.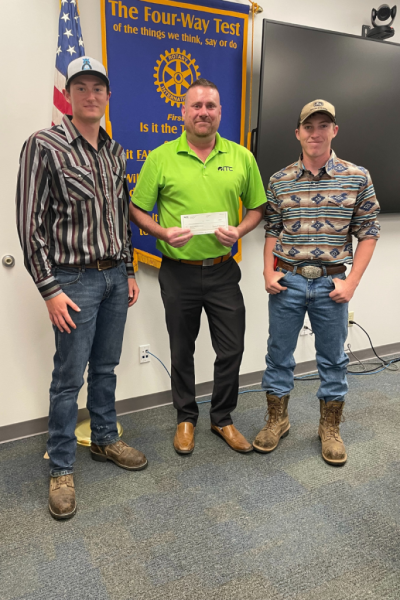 Bailey Runnion (left) and Braiden Weis (right) were this year's scholarship recipients, presented by ITC Great Plains representative Eric Ivey (center). The scholarships from ITC Great Plains are awarded by the recommendation of PCC's EPT faculty, to recognize academic achievement and traits valuable to the workforce.
In addition to awarding scholarships, Ivey spoke with the EPT class about the ever-increasing demands and industry trends that make a career in electrical distribution so lucrative.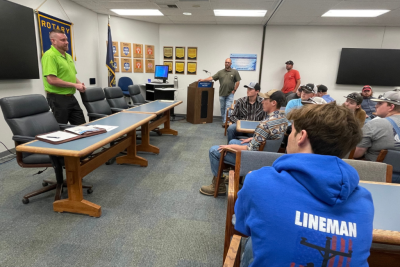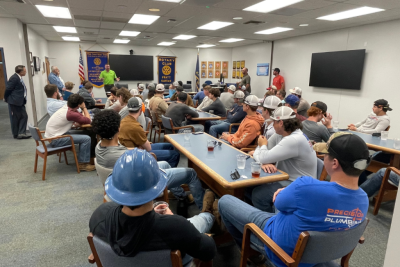 Bailey Runnion expressed his appreciation to ITC Great Plains.
"I am honored with the opportunity you have given me and thank you for the funding to assist me with my education. I look forward to completing my Associates in Applied Science and for what my career in the line field holds for me. Again, thank you ITC for your generosity."
Braiden Weis also expressed his thanks.
"I wanted to start off by saying thank you for giving me the opportunity to receive your scholarship. It really help more than you know. And to see line companies doing this for the younger guys coming up in the program really makes me think how great of a career I'm getting into. Thank you very much."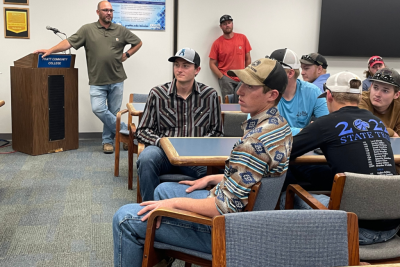 Congratulations to Bailey and Braiden and best wishes on your #DamGoodFuture! And thank you to ITC Great Plains for continuing to invest in the future of the workforce trained at Pratt CC for more than a decade.
Visit our website to learn more about the Electrical Power Technology (EPT) program with locations in Coffeyville, Wichita, Dodge City and Pratt, Kansas: https://prattcc.edu/department/electrical-power-technology