PCC Performing Arts presents "Godspell"
30 March 2021
The Pratt Community College Performing Arts Department produced the Stephen Schwartz musical "Godspell" March 26-28. The cast of 12 included seven college students who are all members of Encore, two high school students and three middle schoolers.
Performing Arts Director Misty Beck discusses the selection of "Godspell" during a difficult time.
"I first became aware of Godspell in Spring of 2002. I was helping out with the theatre department at the time and we produced the original Godspell. It has since been one of my favorite shows. As we looked at options for this Spring, Godspell just kept moving to the top of the list. Godspell literally means good story and we all need a good story after the last year. I love the way the writers use comedy, improv and the unexpected to share the wonderful lessons of the parables. These lessons are so important right now. Be the light, do unto others as you would have them do unto you, forgiveness, thankfulness, appreciation and love. Our world needs more of all of these in my opinion."
The cast of "Godspell" widely varied in age, which added to the performance.
"This cast has been great to work with. The cast varies in age from 11 to 21, but they have learned to work beautifully together. It has been a true blessing to see their own little community form." 
The Performing Arts Department follows the same COVID-19 testing and safety protocols as the Athletics department before performances.
Learn more about Encore and the Performing Arts Department and view performances at the Pratt Community College Performing Arts YouTube channel.
Donovan McAbee, Allison Clark (freshman, Pratt), Walker Green (PHS senior), Tess Clarkson (LMS 8th grader), Del Green (LMS 6th grader)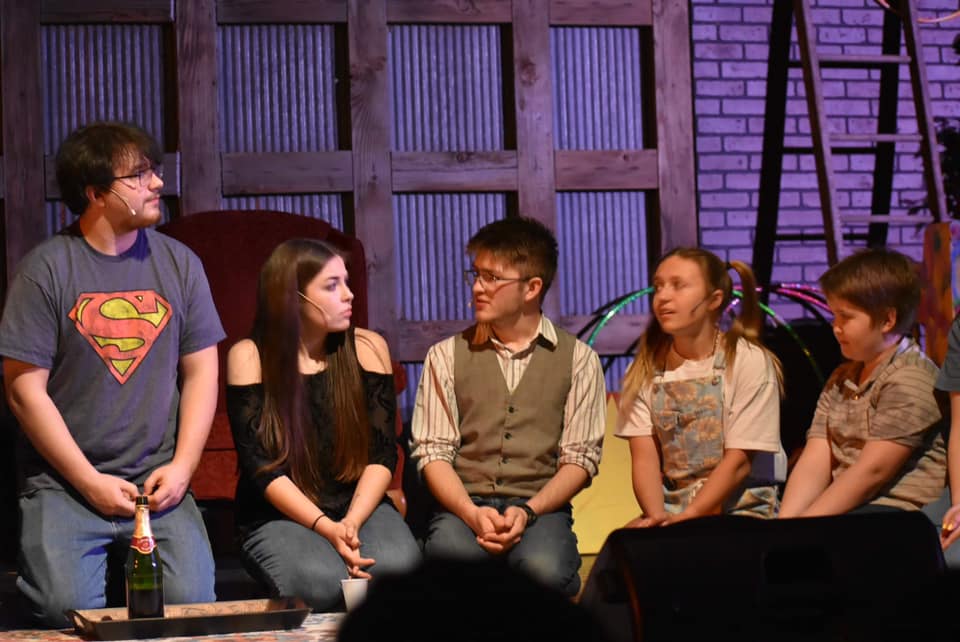 Sophomore Lexi Marshall (Lenexa) as a disciple.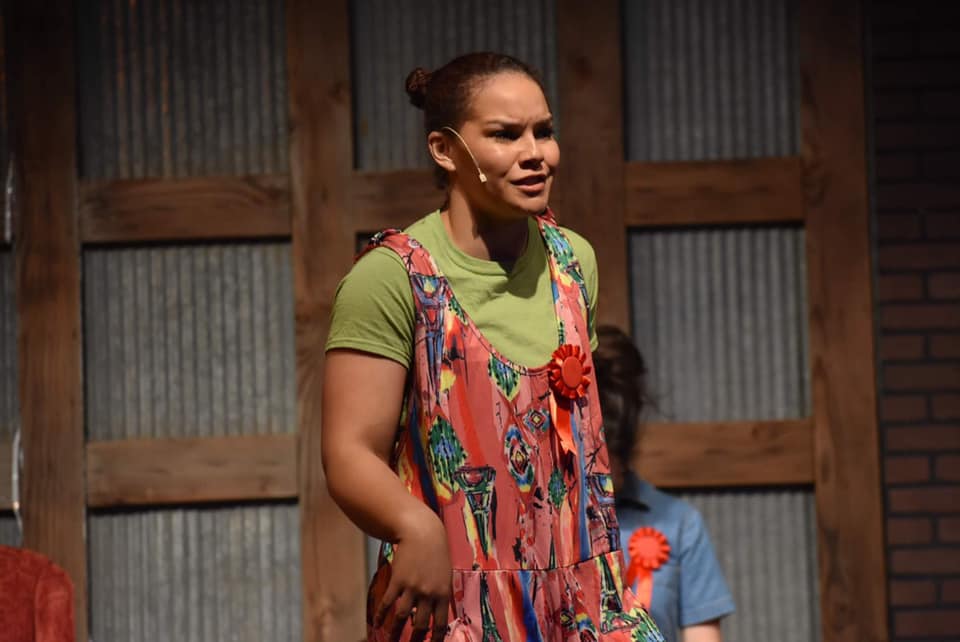 Walker and Del Green as disciples.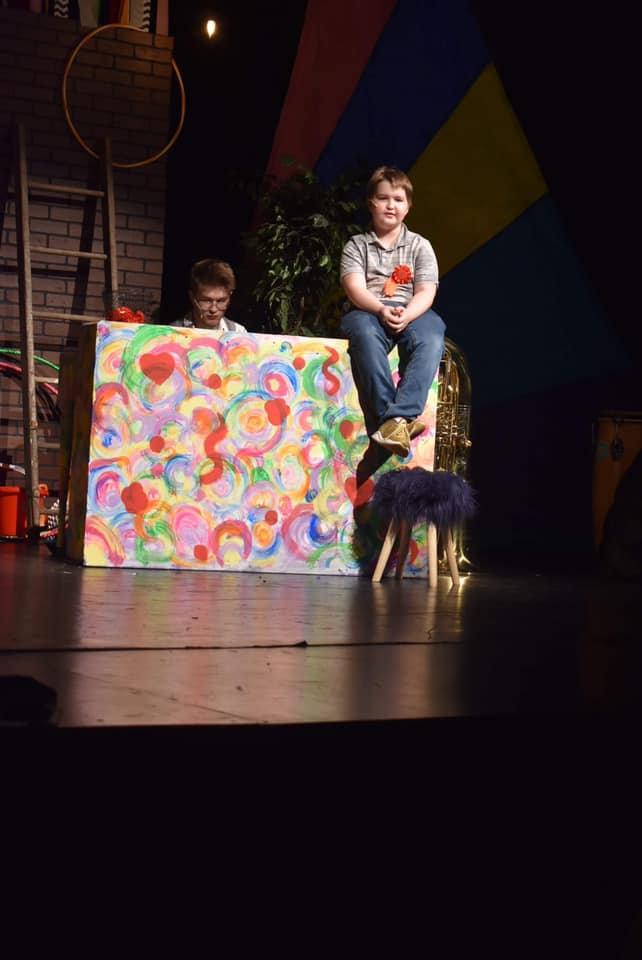 Freshman Donovan McAbee (Pratt) playing Jesus.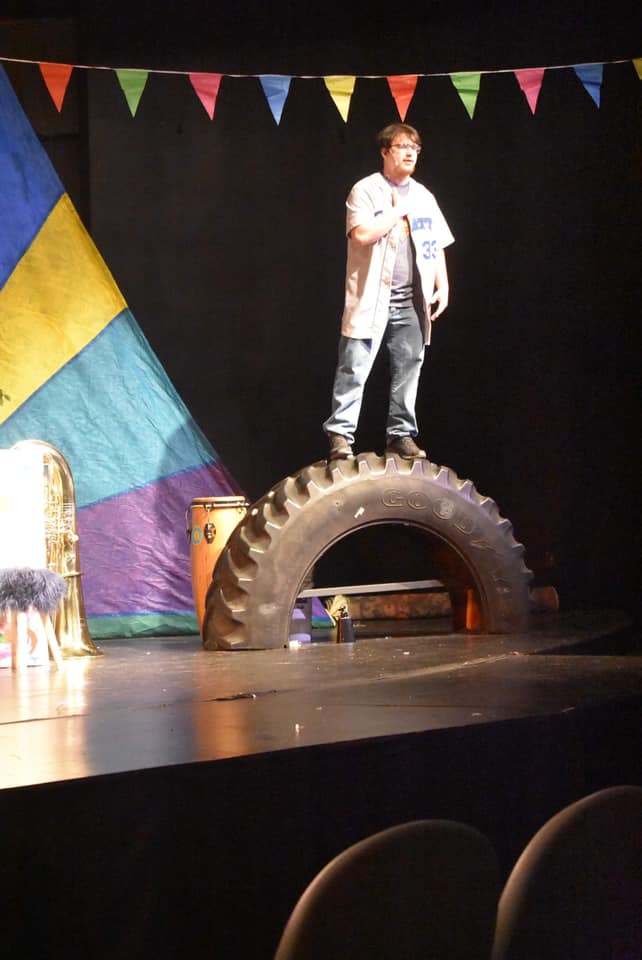 Freshman Jonah Karber (Perryton, TX) playing Judas.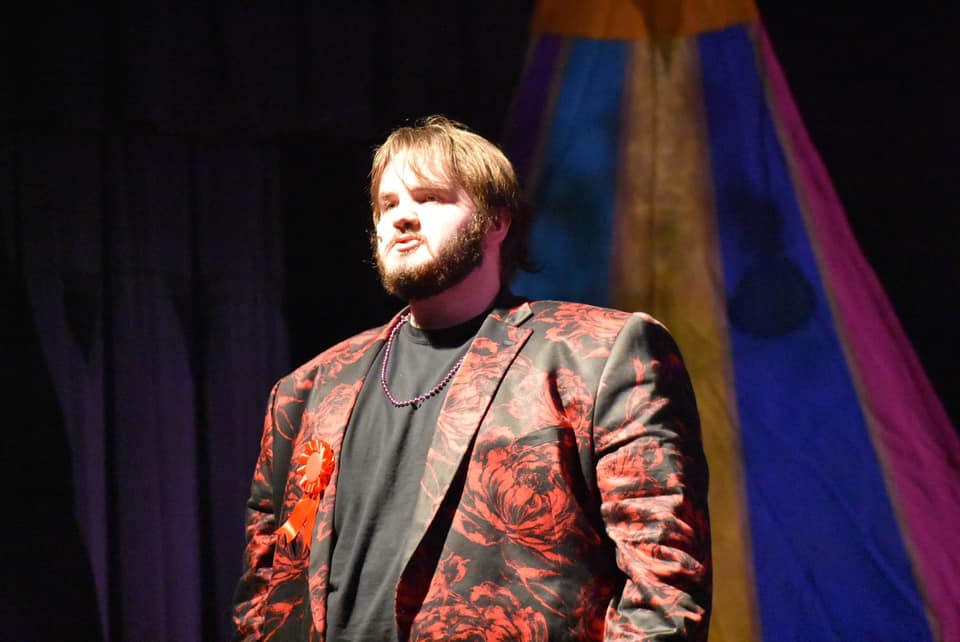 Full cast of "Godspell" musical March 2021