Kappa Beta Delta
Kappa Beta Delta is an honor society for business, management and administration majors at accredited two-year schools. Top students in our business programs are invited to become members.
In order to join KBD students must rank in the upper 20 percent of students pursuing a business degree at the time of the invitation, must have completed at least 15 hours with at least six of those hours being in business subjects and they must have at least a 3.0 GPA.
For more information, contact the club sponsor, Carol Ricke at carolr@prattcc.edu or 620-450-2124.
2014 Inductees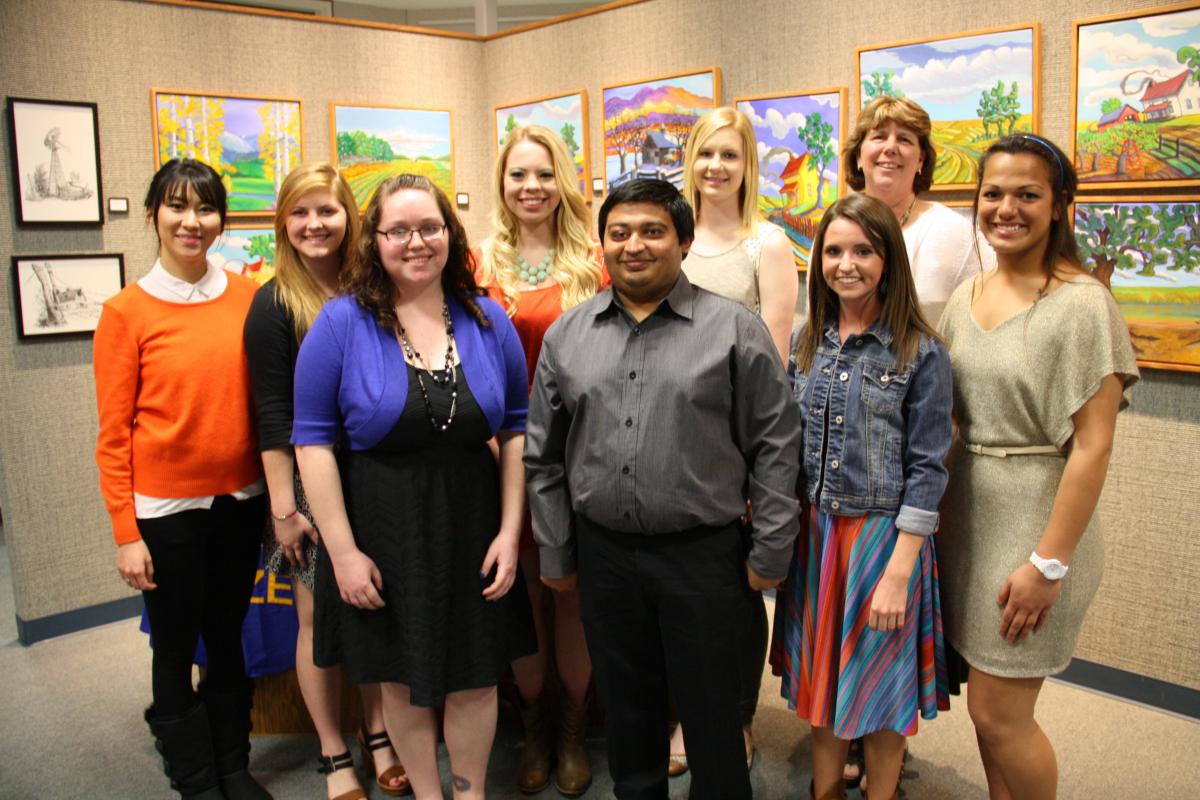 2013-2014 Officers with sponsor Carol Ricke

On March 26, Pratt Community College inducted 27 new members into Phi Theta Kappa and Kappa Beta Delta inducted six in a joint ceremony. The chapter advisers of the two honor societies presided over the ceremony, which was attended by family and friends of the inductees in addition to PCC faculty, staff, administrators and trustees.
President Calvert gave brief opening remarks and challenged the inductees to set the bar for scholarship and leadership among their peers as they continue to pursue their education.
Tom Stephan, a National Football League line judge for 14 years gave the keynote address, speaking of his experiences both in the NFL and in the years leading up to it.
"I always give my best in every game, in both my professional work and when I volunteer at high school games," said Stephan. "Every game is important to me. The ones who succeed are the ones who work passionately whether or not someone else is watching."