President's Welcome
I am pleased to welcome you to Pratt Community College.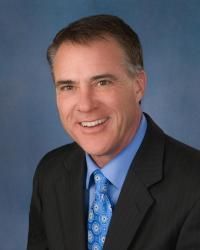 Pratt is a dynamic college, engaged with its community, and a place for learning, at all stages of life. Come join us in creating futures. Pratt Community College is built on a reputation of academic excellence, a solid technical education, concern for the individual student, and extensive faculty and staff support to ensure student success. Here, we have people who care about you because we recognize that when you succeed, we succeed. Failure to serve our students is not a part of our vocabulary. 
We view students as our customers, and we are sensitive to your need for courteous and responsive customer service. Education and service are what we are all about, and we can all have fun doing it together. That's why we have a great student activity program. Students enjoy a variety of organizations and activities, top-notch athletics, and cultural opportunities. In the classroom and beyond, Pratt's faculty and staff are devoted to student success through a wealth of programs and services such as academic advising, transfer and career counseling.
 
I want to extend to you my personal invitation to visit our campus and outreach offices. There are always courteous faculty and staff available to advise you and to help when they can. All of us at Pratt Community College look forward to helping you achieve a rich and fulfilling educational experience. It is an investment that will most certainly last you a lifetime. I hope to see you on campus soon.
 
Dr. Mike Calvert, President