FFA Students Visit Ag Department at PCC
09 April 2021
High school students from the Skyline Future Farmers of America chapter visited the Agriculture Program at PCC.
Ag Power instructor Ralph Williams met with students to give an overview of the industry and the shop where he trains Diesel techs.
Lots of smiles and laughs accompanied the hands-on activities provided by Ag instructors Lori Montgomery and Barrett Smith.
The students used a calving simulator to get a feel for the anatomy of a pregnant cow, and observed new technology in ways to predict calving schedules. They studied the different grades of wheat and got behind the wheel of a sprayer in a virtual simulator that bounces around with every bump or curb check.
It's not as easy as it seems! The simulator is provided to PCC on behalf of Skyland Grain.
Wildlife Outfitting and Operations instructor Rocky Robinson also gave a tour of the WOO facilities. Current students in the program also shared about their experience in WOO program and talked about the many field trips and project opportunities off-campus.
Visit our website to learn more about Ag Power Technology, Wildlife Outfitting and Operations and the many paths of the Agriculture programs at PCC.
You may also visit our website to learn more about the Crop Applicator Program in partnership with Skyland Grain.
Skyline FFA visit to PCC, April 2021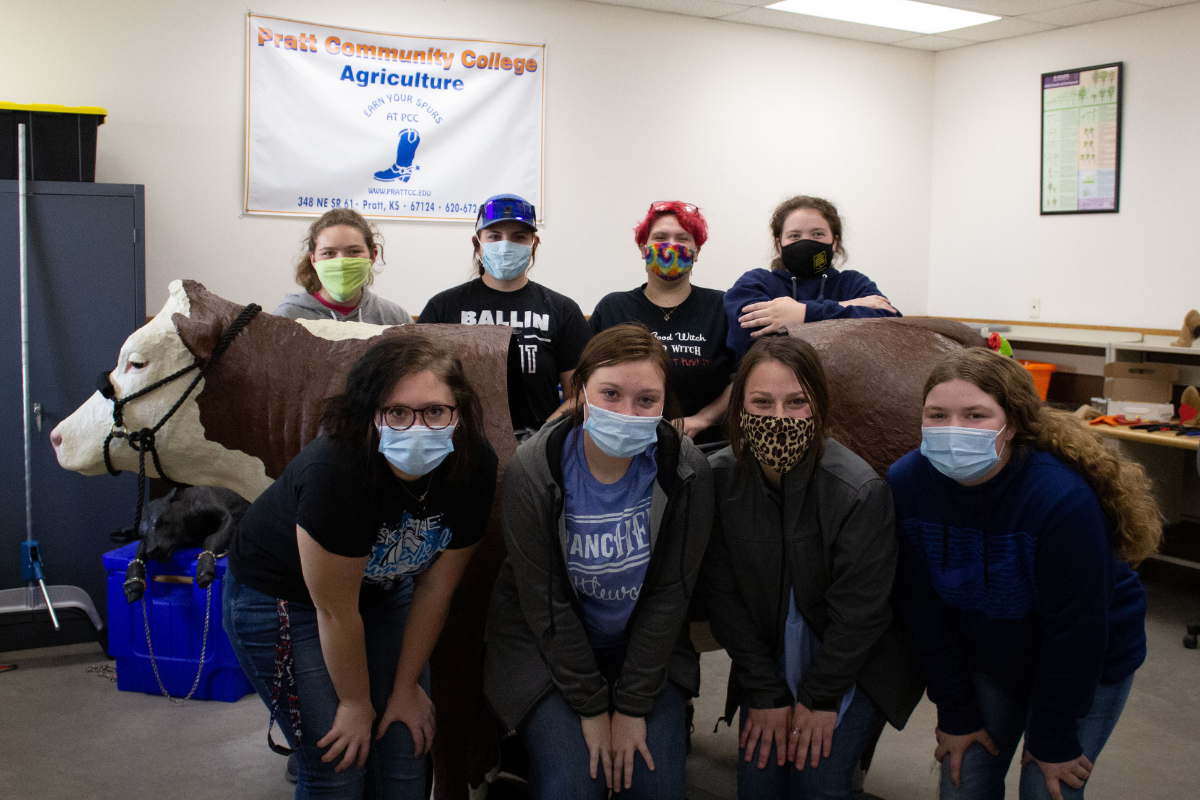 Calving simulator activity, April 2021.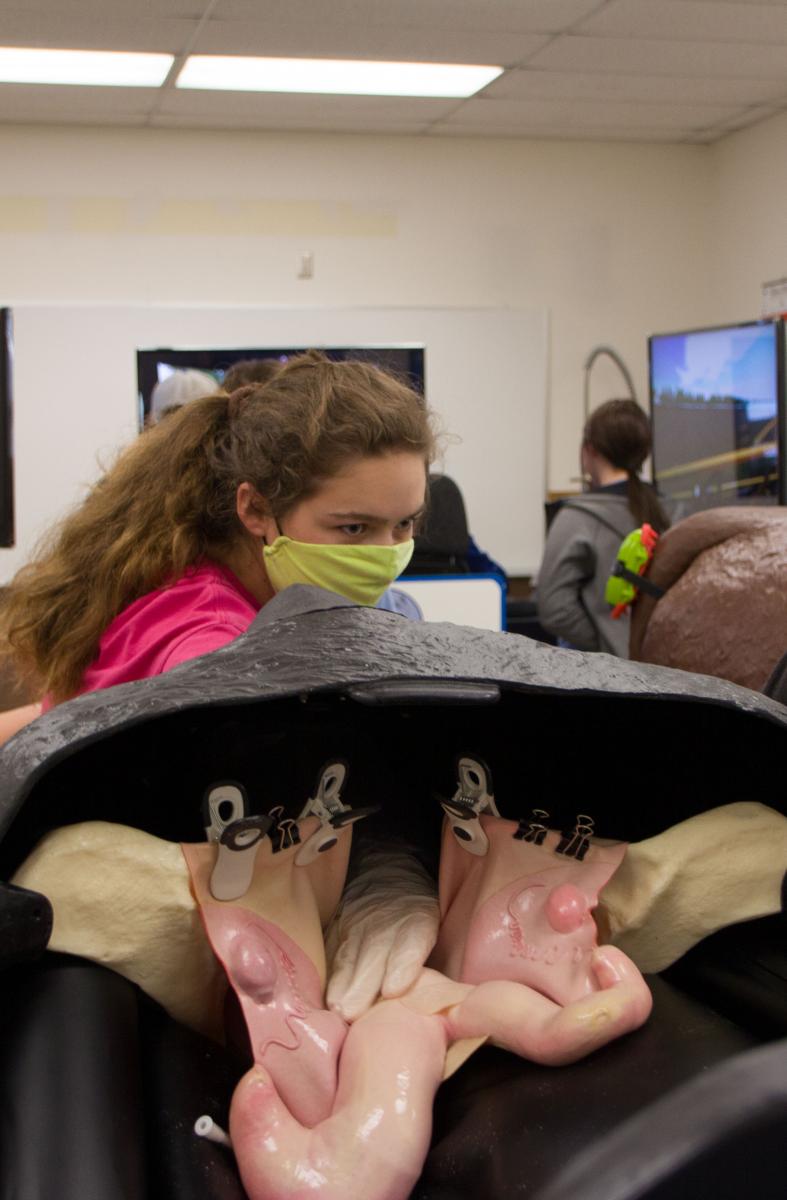 Spray rig simulator provided by Skyland Grain, April 2021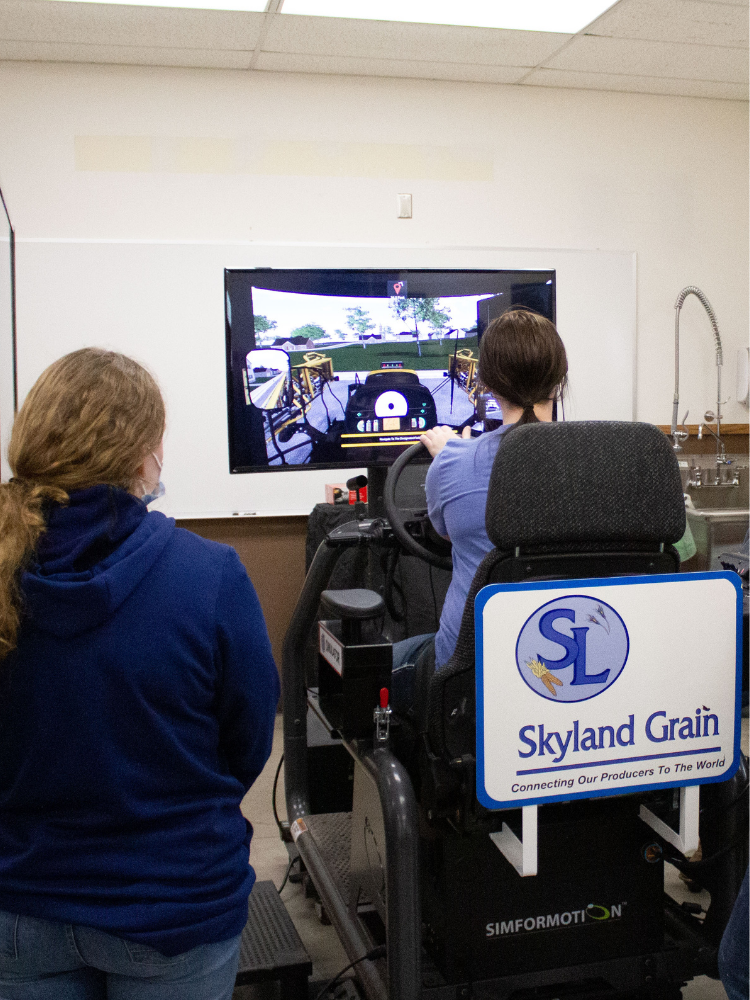 Instructor Barrett Smith talking about different wheat grades, April 2021