RA Training on Campus at PCC
11 August 2021
Resident Assistant (RA) training is happening all week at PCC as we prepare to welcome students back on campus on official Move-In Day on Sunday, August 15.
RA's serve as campus leaders alongside their peers in the residence halls.
Residence Life Director Charles Keefer and Assistant Director Brad Luthe work with Pratt County officials and PCC Personnel to train and prepare RA's for their responsibilities.
The week is spent enjoying "energizer" and team building activities, sharing meals together and taking part in formal trainings.
The schedule is full of important training training sessions, for example:
CPR
ALICE Training (active shooter)
Personality Assessments
Conflict Management
Fire Safety and Extinguisher Training
Bloodborne Pathogens and Student Health
Emergency Procedures
Who To Call/Support Services
Campus Resources
Social Issues 
Move-In Procedures 
Welcome, RA's! Thank you for serving in student leadership at PCC, we appreciate you!
RA's play the Ball Toss game, answering fun questions on the ball and tossing it to each other to start the day.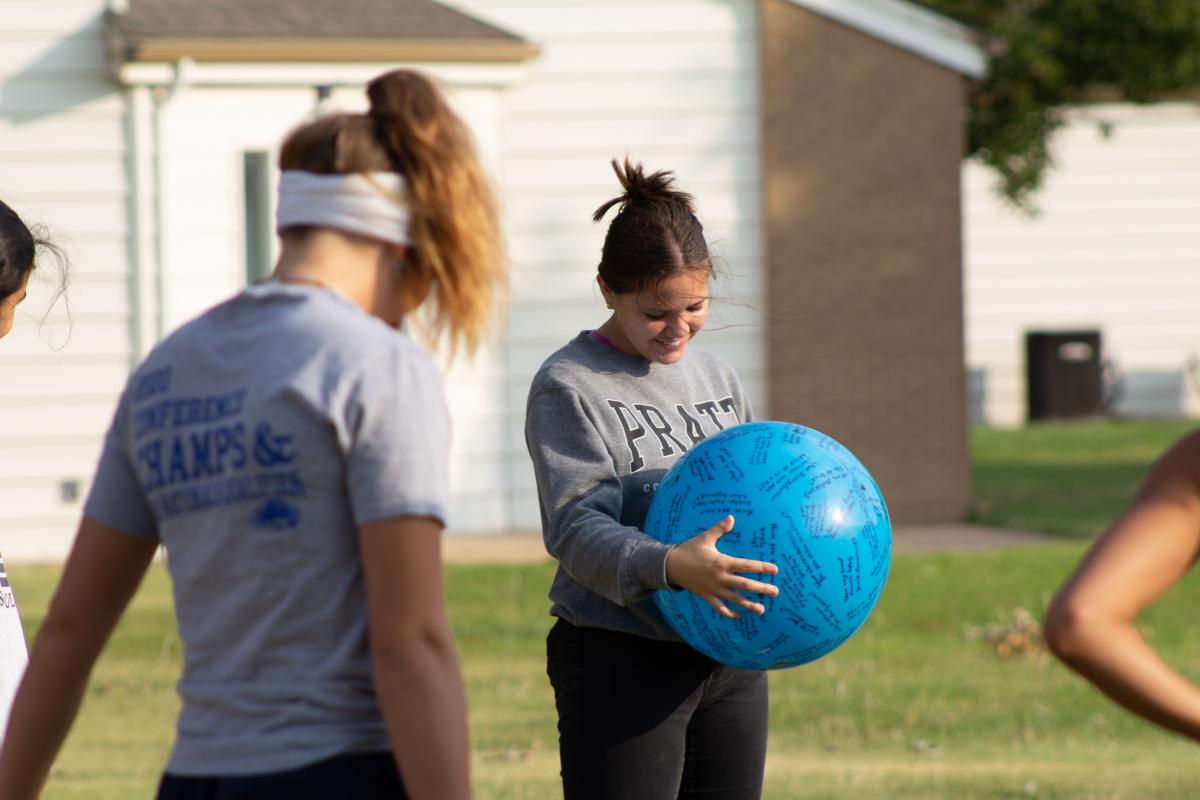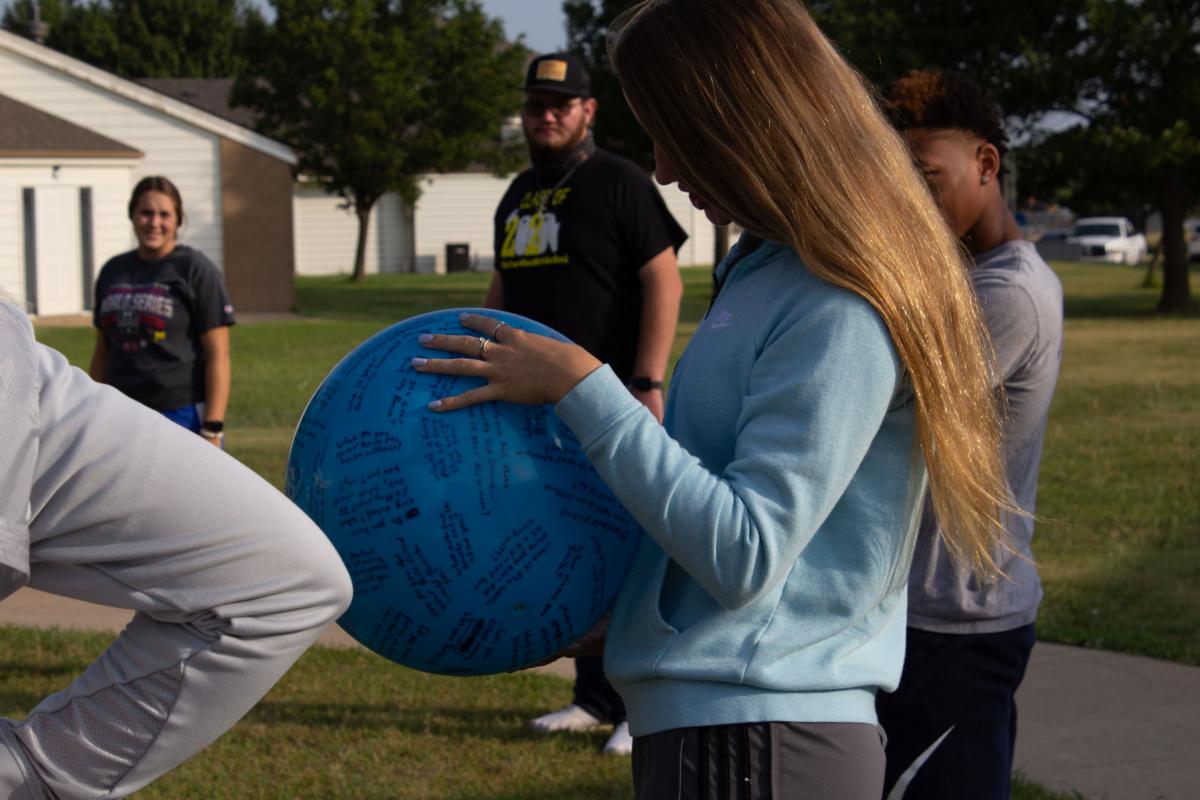 Brian Atteberry with Pratt County EMS does CPR training at PCC for Resident Assistants.


Demonstrating the Heimlich Maneuver.


Demonstrating CPR for RA's.